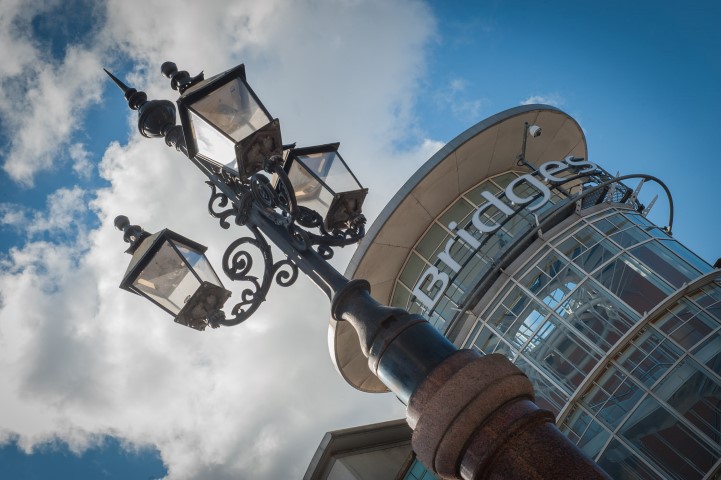 SUNDERLAND'S the Bridges is urging shoppers to buy local, in support of this week's Small Business Saturday.
The annual event, which takes place on 3rd December was set up to showcase independent traders and the role they play in strengthening the local economy.
And while the Bridges is also home to a whole host of national names, the centre is turning the spotlight on to locally owned businesses and reminding people about their presence.
These include stores such as The Fashion Bible, which moved from an online only presence to setting up their first bricks and mortar store in the Bridges and the annual Christmas Store.
Other small businesses in the centre include Laser Clinics, which also have a presence in Newcastle, Milligan's the Bakers and training organisation, Uplift.
Although Pandora is an international brand, the Sunderland shop is a locally owned franchise, so buying from the store is also supporting a small business in the city.
Karen Eve, Centre Director at the Bridges said the day also serves as good reminder for people to spend in Sunderland.
"The Bridges is a great mix of nationally recognised brands and smaller, independent businesses and this is the day to show them support," she said.
"They are so important because they bring a point of difference into the mix and really contribute to the local economy.
"We hope by flagging up the importance of Small Business Saturday it will also make everyone think about shopping local throughout the year."
Shoppers in the Bridges will also be able to buy locally for longer, when the Christmas late night shopping begins.
On weekdays from Monday 12 December right through to Friday 23 December the centre will be open from 9am until 8pm.
The only exceptions are Saturday 17 December when the shops will close at 7pm and Sunday 18 December when opening hours will remain at 10am until 4pm.
On Christmas Eve shops will open at 8am and close at 5pm and then reopen on Boxing Day at 9am.
Shops will be open from 9am until 5.30pm on 27, 28 and 30 December and until 8pm on December 29.
New Year's Eve hours are 8am until 5pm with the centre closed on New Year's Day.
Many of the businesses in the Bridges are also now part of the new citywide Sunderland Gift Card scheme, which can be spent at retail, hospitality and leisure outlets.