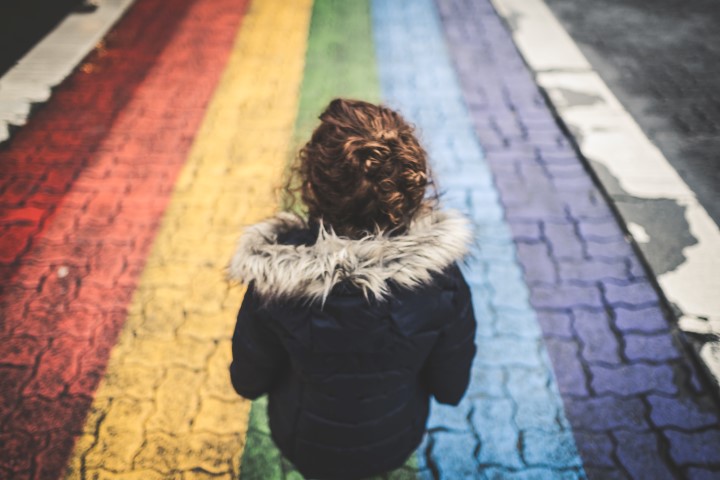 ARC Adoption North East shows support for 2021 Adoption and Fostering Support Week for LGBT+ parents, organised by UK charity, New Family Social.
Sunderland, Wednesday, 15th September 2021. The second annual Adoption & Foster care support week for LGBT+ parents takes place next week from 20th – 24th September, and BIC-based voluntary adoption agency ARC Adoption North East is proud to support it.
In 2020, 1 in 6 adoptions in England were to same-sex couples, and LGBT+ people play a key role in the North East in parenting some of our most vulnerable children. Research suggests that LGBT+ adoptive parents are more likely to adopt older children, sibling groups, or those with additional needs and disabilities than other adopters – the children who wait longest for adoptive families.
While LGBT+ adopters and foster carers bring a unique skillset to parenting, they also face distinct and separate support challenges to other adopters and foster carers.
To support LGBT+ adopters, ARC Adoption North East is taking part in September's campaign to raise awareness of new, unique content online that adopters can access, with a special focus on education. New Family Social, the UK's charity for LGBT+ adopters and foster carers, leads the campaign and says education is frequently a concern for them.
"Finding the right school for your child is a top priority for all parents. If you're LGBT+ you'll want to make sure your family is fully supported by the school's policies and practices. You'll also need to know that the schools on offer can meet your child's additional needs. If you need to access help from your adoption or fostering agency, you'll want clarity on what it can do for you," says James Lawrence, New Family Social's Head of Engagement & Communications.
Terry Fitzpatrick, Director at ARC Adoption North East added: "Adoption is extremely rewarding but can also bring challenges along the way, not least for LGBT+ adopters. We recently expanded our Therapeutic Adoption Support Service at ARC Adoption, so that we can continue to provide a wide range of ongoing support services to our growing family of adopters. Our message to members of our LGBT+ community thinking about adoption, is that we will be with them on every step of their adoption journey, through the approval process, to finding the right child or children for their family, and beyond."
ARC Adoption North East is a member of New Family Social and offers free access to the charity's services as part of its support package for its LGBT+ adopters. If you're an LGBT+ adopter or foster carer in the North East, you can find out more about the campaign via the New Family Social website.