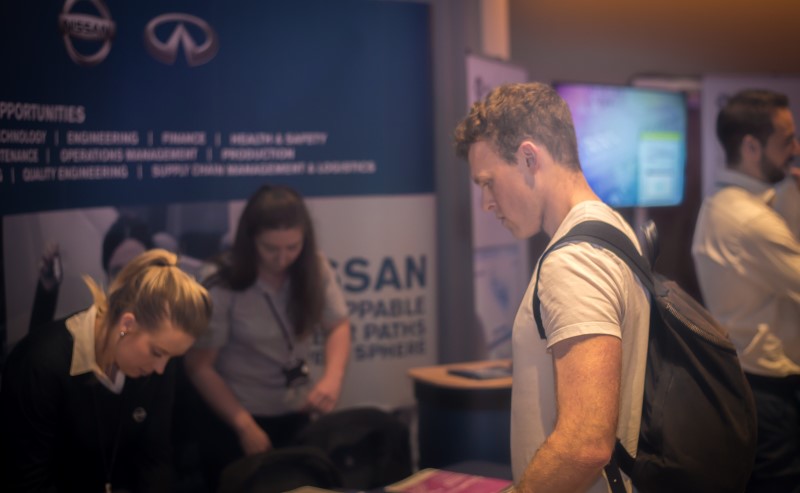 ONE of the North East's biggest tech careers, jobs and skills events is to return after joining forces with a major recruitment event being held in Sunderland this October.
As part of this year's Sunderland Business Festival, the Stadium of Light will once again be hosting a recruitment fair on Wednesday 12 October, following on from the success of last year's event.
And now, along with dozens of opportunities to meet up with employers, educators and training providers, there will also be the added benefits of discovering the career prospects in the tech industry.
Tech Talent, organised by Sunderland Software City, will also be holding its own recruitment event at the venue on the same day, which means that attendees will be able to talk to experts and companies working across that particular industry.
Both events are free to attend and run from 10am until 3pm, with hopes of more than 70 companies exhibiting across both events.
Jill McKinney, Head of Skills at Sunderland Software City said:
"We are excited to be working with Sunderland Business Partnership as part of this event. Throughout the COVID-19 pandemic, the tech sector has demonstrated resilience, with many businesses in our region continuing to expand and recruit.
"This event offers these businesses the opportunity to meet individuals who are interested in exploring tech careers, as well as facilitate conversations about the amazing work they are doing and how people can get involved."
Ellen Thinnesen, chief executive of Education Partnership North East, which includes Sunderland College and chair of the North East Local Enterprise Partnership Skills Advisory Panel and of Sunderland Business Partnership, said she was delighted that Tech Talent was coming on board.
"This is an amazing opportunity for anyone wanting to work in the tech and digital sector to see the very exciting job prospects it has to offer," she said.
"Tech Talent, combined with our more general recruitment fair which is taking place at the Stadium of Light the same day, are really going to be unmissable events for anyone just starting out on their career path, wanting to find a new direction or wanting to up their skill set."
The fair is part of a full programme of activities taking place across the city from Wednesday 12 October to Friday 14 October, including events with a range of guest speakers and a celebration dinner at the Stadium of Light on the final evening.
Anyone wanting to book a stand for either event – which costs £200 plus VAT – please contact Bernice Saltzer at bernice@sortedpr.com.