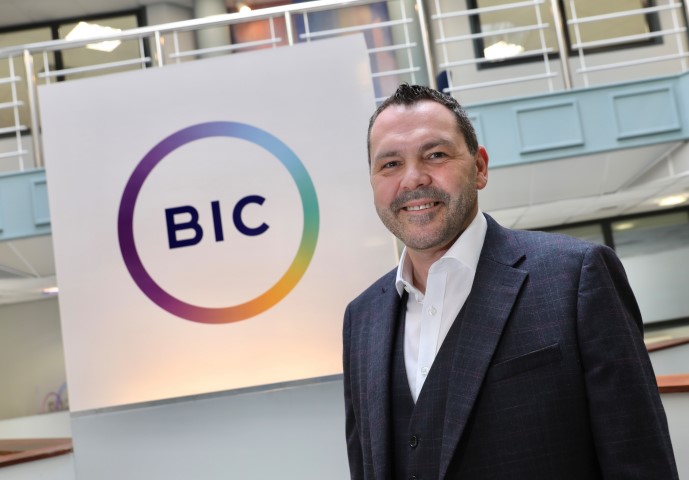 THOUSANDS of people in the North East set up businesses in the first three months of 2022, showing strong confidence in the region's business community.
Almost 4,200 new businesses were set up in the North East during the first quarter of 2022, according to research by insolvency and restructuring trade body R3.
The analysis by R3 of new data provided by CreditSafe revealed that there were 4,187 new businesses set up in the region across January, February and March, with the biggest number (1,572) setting up in March.
The number of insolvency-related activities in the region also fell by more than two-thirds between March and April, with industry leaders praising the 'confidence' and 'resilience' the region's businesses have shown to bounce back from the pandemic.
Commenting on the research, Paul McEldon, chief executive of the North East BIC, one of the region's largest providers of start-up business support, said: "It's fantastic to see so many budding entrepreneurs continuing to make the leap into self-employment.
"If you look back over the last 100 years, some of the world's biggest brands have been born out of adversity, from AirBnB and Whatsapp during the financial crisis of the early 2000s to Disney and IBM during the Great Depression, so it's fantastic to see that the North East certainly hasn't lost its entrepreneurial spirit, which will be key to rebuilding the regional economy as we look to the future.
"Since the turn of the year, we've received hundreds of enquiries from people across the region wanting to learn more about setting up in business and many of them have turned their dreams into reality after attending our Flying Start workshop series, so hopefully this is a trend that we see continue throughout the year."
One entrepreneur to set up her own business in the first half of the year was mother-of-two Naomi Wallace from Sunderland.
Setting up her own childminding business from home, Little Dragons' Daycare, Naomi received support from business start-up expert Ron Anderson at the BIC who has helped thousands of entrepreneurs set up across the North East.
From record keeping and taxes to card payments and applying for funding, Ron has helped Naomi to fill any gaps in her knowledge so she feels confident and excited about the future of her new business.
She said: "Ron was great. Each week he gave me a new task to complete so we were doing things a step at a time and it didn't become overwhelming. I had a rough idea of what I wanted to achieve but Ron gave me structure and focus to keep me on track.

"I'm starting a totally new chapter here in the North since moving from down South and – having no friends or family at the time – having Ron as a friendly face and someone I could rely on really meant a lot."
Chris Ferguson, who is the North East chair of R3 and also head of recovery & insolvency at Gosforth based RMT Accountants & Business Advisors, added: "The North East has always been a hotbed of business and industrial ideas, whatever the prevailing economic conditions, and enthusiasm for putting these ideas into practice clearly remains strong."
For more information on R3, visit: https://www.r3.org.uk/
Want to know more about becoming your own boss? Contact the BIC's start up team on 0191 516 6111 or click here.