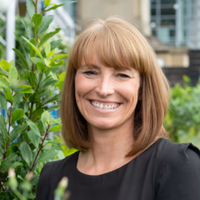 Washington based Riverside Marketing Solutions has been named one of the most exciting new businesses in the region after being shortlisted as part of a brand new awards programme.
The StartUp Awards National Series has been launched to recognise the booming startup scene across the UK which has accelerated since the pandemic began. In 2020, when most of the world was shutting down, more than 400,000 startups were set up in Britain, with similar increases seen in other European countries.
There was stiff competition with over 2,500 applications received in response to the Startup Awards National Series' first-ever call for entries.
Riverside Marketing, which was launched in April 2020, one week into the UK's first lockdown, offers marketing and business development support to small businesses and sole traders and has helped over 30 businesses in the last two years.
Their no contract, no ties services offer a perfect solution for small businesses who maybe do not have the resources to employ a full time marketing manager. From social media management, email campaigns, blog writing and PR, their services have certainly proved vital in a time when brand awareness is crucial to maintaining a company's exposure.
Owner, Nicola Halse, commented on being named in the shortlist:
"I am totally overwhelmed at being shortlisted for this award and extremely proud. It certainly didn't seem like a great time to start the business however, with hard work and lots of support from my family and friends, I'm delighted with what I've achieved over the last two years.
"Marketing and business development has been crucial for businesses during the Covid pandemic, it's important not to disappear as you're very quickly forgotten, I think that's why my no contract services have been so popular. There's no long term commitment from the company and as long as they're happy with the service and are benefiting from it, they will continue and that's exactly what's happened.
"I'm looking forward to attending the north east finals in June and to what the future holds for the business."
Professor Dylan Jones-Evans OBE, the creator of the StartUp Awards National Series, said:
"New firms are important for generating economic prosperity, employment opportunities and innovation. Since 2016, the Wales StartUp Awards have celebrated this amazing annual contribution to our economy by entrepreneurs and the impact they have on communities across the nation.
"Given the sheer volume of phenomenal startups we've heard from since then, as well as the huge post-pandemic shift in people's desires to take their career in a new direction and set up a business against the odds, we felt it was the right time to take the programme nationwide. We've been blown away by the standard of entries in this first year and truly look forward to crowning the winners in June."