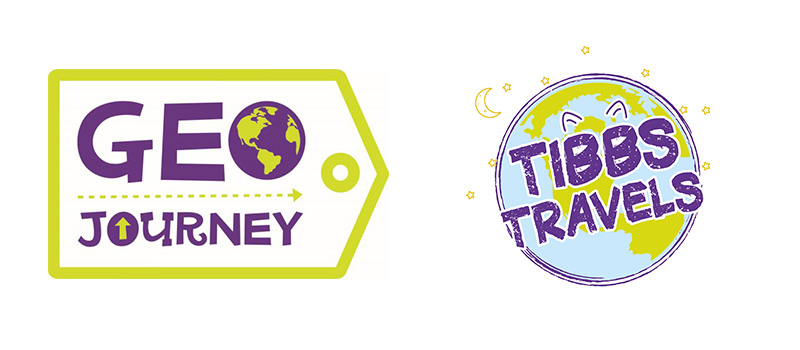 Introduction
We are Geo Journey – an educational subscription company established in 2016 and based in Sunderland. We plan to grow our company in a new digital direction in line with the rising Ed Tech trend and utilising our experience in the education and subscription sector.
The Project
We are looking to take our existing educational subscription business in a digital direction by developing an online learning web application for schools and families called Tibbs Travels – based around a main cat character called Mr Tibbs who is a house cat and longs to get out and explore.
It will be aimed at primary school age children (4-11 years). Our digital product will use the latest technology in an innovative way, making learning Geography and about the Solar System more engaging for children and more exciting for teachers to use in the classroom and get the best out of all students.
At the start of the adventure children will choose Geo Journey or Space Journey.
Children will customise their own cat character (Mr Tibbs) then will follow the adventures of our original characters Geo the owl and Atlas the puppy as they visit different countries/planets and write letters telling the children about landmarks, cultures, events, foods of that country etc. Artwork or character design for the new main character Mr Tibbs (which can be customised) is welcomed so would like that included in the project quote.
Our main focus is on creating a learning platform that teaches Geography and Space online through engaging adventures and activities – an immersive learning experience using the latest technology . Using VR, students could feel like they are visiting landmarks such as the Eiffel Tower in person. We would also like to explore the possibility of implementing You Tube videos to create a "visiting the landmark in person" experience too.
Background– Explanation of why this solution is needed
As a result of the Covid-19 Pandemic the Ed Tech (education technology) market is booming with huge growth predicted over the next 5 years. The education sector has been long overdue to adopt technology trends. Since the pandemic transitioned learning from the classroom to homes we have witnessed new ways of educating.
Innovative trends in education technology provide opportunities to fulfil growing education needs. Trends like virtual reality and immersive learning are fundamental to improving the educational experience and getting the best from students. Students today want new experiences and a more interactive learning style that engages their senses.
Our traditional offline subscription company has to contend with changes in the market such as rising postage costs and costs of supplies. A digital model is more stable in times of change and rises in the cost of living. We can also offer this to the end user at a lower cost and build volume subscribers.
A digital version of our subscriptions will also have international reach and we would like the learning platform to be accessible to schools and families all over the world.
How to respond
Please develop a proposal based around the criteria provided in our Functional Specification and submit your response via email to hello@geojourney.co.uk no later than 27th June 2022 (see Key Dates below). If you have any questions regarding this tender opportunity please contact Christina Armstrong on hello@geojourney.co.uk
Please include the following in your response:
An overview of the company/individual submitting the proposal
Detail on how you will deliver the required specification. Please break down prices for each element such as specific activities (wordsearches, quizzes, mazes, mini games etc) and any VR experience we could add.
Timescales for development
At least 2 examples of relevant work you have carried out
Price structure. It would be very useful if you could provide a breakdown of pricing for the different elements of the learning application so that we can choose which areas are most important if we are not able to include everything. For example prices for the individual games/activities for each country would be useful.
How we will select a provider
We will use the following criteria to select a provider for this work:
| | |
| --- | --- |
| Criteria | Weighting |
| Demonstrable expertise within Educational Apps | 30% |
| Quality of proposal against tender specification | 30% |
| Value for money | 20% |
| Ability of company/individual | 20% |
| When adding more Criteria, remember weighting should total 100% | |
Value for Money, please note the lowest score will attract the highest mark, the next lowest tender will attract the next highest mark, and so on.
Due Diligence you will be required to:
Technical/Product specification will only be released to providers who can demonstrate experience in Educational App Development
Sign an NDA (if one hasn't already been signed when requesting further information)
Sign a contract that ensures that all IP will be signed over to Geo Journey Limited
Undertake a PQQ process in line with our funders
Key dates:
13th June 2022 Tender publication
27th June 2022 Deadline for expression of interest and questions
11th July 2022 Deadline for tender submission and removal from website