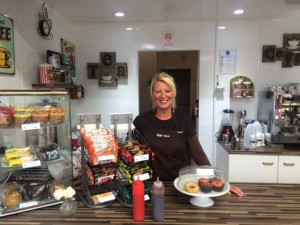 This 12 Days of Start Up series aims to provide you with all the information you need to get on the right path to self-employment.  Starting a business can be like climbing a mountain, it may look daunting from the bottom but focus on one step at a time and you'll soon be at the top. Past days can be found here.
Following on from yesterday's blog about running your business from home, today we look at those businesses who would suit a commercial property.
You have your business name, your logo, you're all registered with HMRC and you know what product you are selling. Now you just need to find somewhere to sell from.
Do your research in the area thoroughly before making a final decision, read local papers and speak to other small businesses in that location.
Also find out the location of your competitors. One of our start up clients, Cottage Green, chose to run his café from premises in Southwick rather than the city centre to stand out from the crowd.
Likewise Coffee Grams have just celebrated a five star rating from Sunderland City Council just nine weeks after opening in Houghton-le-Spring.  The café is small but suits owner Susan Ingram and her customers. She said:
"As soon as I visited the building I knew this was the place to launch the business. It is a former coal mining community and I am already getting to know the locals. The building is small, personal and really is a home from home now, offering fresh coffee, all day breakfasts, lunches, cakes and much more. I am very proud of my five star rating!"
Susan looked at it from the customers point of view and that's a good idea too, think about where your customer would prefer to be located.
Good competitors are retail stores that compliment your business by drawing a similar target audience to your store's surrounding area.
It's very tempting to jump at a location you fall in love with – but just like in residential real estate, "head over heart" is the best approach when it comes to picking a retail location.
As always if you need any advice on your steps to business please call: 0191 516 6149.