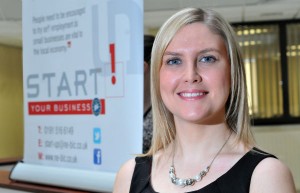 This 12 Days of Start Up series aims to provide you with all the information you need to get on the right path to self-employment.  Starting a business can be like climbing a mountain, it may look daunting from the bottom but focus on one step at a time and you'll soon be at the top. Past days can be found here.
"On the 12th day of Christmas the BIC offer you our services."
Over the last 12 days we have looked at many steps to help you start your own business. The biggest step is to say it out loud. If you are unhappy in your employment then why not make 2016 the year you do something to change it.
The BIC are here to help whatever stage of starting up you are at.
We are a team of experienced business advisers and we provide practical hands on advice and support to ensure your business gets off the right start. Our business success rate outstrips the national average with over 75 per cent of businesses advised continuing to trade into their third year and beyond.
We see a huge variety of businesses day in and day out from a wide range of sectors.  Most recently we helped 02 Clean, McDonough Marketing Communications and Coffee Grams make their dream a reality.
The Start Up team can help with funding and grant advice, business planning, tax and paperwork, market research and so on.
Make 2016 the year you get your partridge in your pear tree.  
Call the Start Team on 0191 516 6149 or click here.