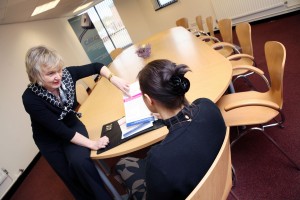 This 12 Days of Start Up series aims to provide you with all the information you need to get on the right path to self-employment.  Starting a business can be like climbing a mountain, it may look daunting from the bottom but focus on one step at a time and you'll soon be at the top. Past days can be found here.
So you have completed your market research, you know your competitors, your business plan is in place and you've named your business?
Ready to start telling the world about your business?
How can you advertise your business and get your name in front of potential prospects when money is tight or you're just starting up? How can you get the word out about your business in the most affordable way?
Promoting your business is an ongoing challenge for small businesses but there are things you can do which will help maximise your visibility.
Social media is one way to advertise your product or services for free.  Whether it's on Facebook, Twitter, LinkedIn or Instagram, these platforms are a great way to tell the world what you have to offer.  Using images and text to tell your customers about your business can drive traffic to your website and increase your online presence.
Paid advertising on social media is also something to think about. By using Facebook advertising you can target your audience by geographical area, gender, age and interests.  You set your own budget and can monitor your progress through Facebook insights.
There are also companies such as The North East Hub and I'm Bored North East who will advertise your business to their followers for a fee.