By HoneyBadger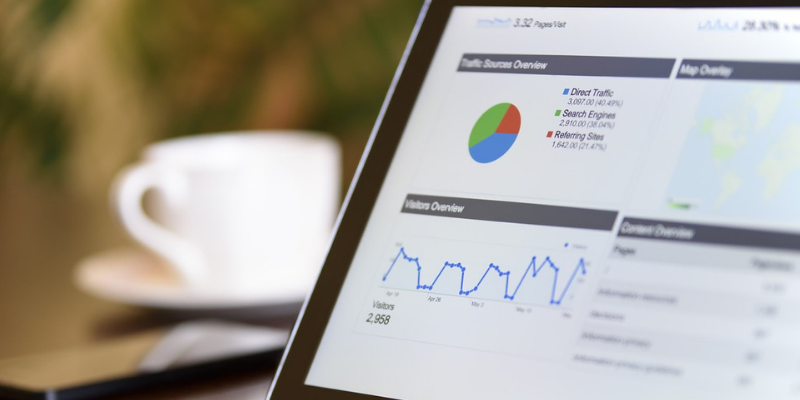 In an increasingly digital world where the average person spends nearly 9 hours per day on digital devices[1], it's essential for small businesses to not only understand digital marketing but to embrace it and build an effective strategy to connect with potential customers. Digital marketing can be a scary term with many people offering different definitions. We start by looking at the component parts of digital marketing and then recommend 5 tactics to embrace to get yourself up and running.
What is digital marketing?
Think of digital marketing as an umbrella term which covers any marketing you do using digital technology – so that's everything from websites and e-newsletters to social media, text messaging, blog, gaming and more. At the heart of digital marketing strategy is the drive to build a meaningful relationship between you and your prospects and/or customers, in their own digital space – be that their email inbox their Facebook news feed, or somewhere else.
The best digital marketing tactics – just like the best 'traditional' marketing tactics – will give your target market added value and really compelling reasons to engage with you and keep coming back for more such as useful advice in an e-newsletter, a free game, an easy-to-use website or exclusive online offers.
One of the great things about digital marketing is the pace of development; it's always throwing out new and clever ways of reaching your target market. This however, can also be a drawback when it feels like there are too many tactics to choose from and you can't keep up with the latest trends.
Here's the good news – you don't have to tick all of the digital marketing boxes and you don't have to stay right on top of the latest trends. We focus upon 5 key tactics which will enable you to build a strong foundation for your digital marketing efforts.
5 key Tactics
Deliver a great website
A great website is the cornerstone of successful digital marketing activity as it's where you're going to point your customers once they click your ad, open your blog or go to get that free game. So if your website is poor, you're heading for a digital marketing fail. Make sure your website is the very best it can be by ensuring it's well-designed, mobile responsive, easy to navigate, fast and regularly updated with content that is relevant to your audience. Ensure your site is SEO optimised to ensure that it ranks well in search results.
Social media marketing
Social media is a fantastic digital tool and provides an opportunity to interact on a more personal level with potential customers. Facebook, Instagram and Messenger are among the top 5 apps and Facebook is the third most visited site in the world, after YouTube and Google[2].
An active social media profile on these platforms can make a business appear more professional and trustworthy[3]. The key is to communicate regularly with useful information targeted at those people who closely match your target audience.
By 2019, it has been predicted that 80% of all Internet traffic will be videos[4], so visual (and in particular video) content is a necessity, as this type of content is more than 40 times more likely to be shared on social media than any other kind[5]. Keep your videos short, (60-90 seconds), relevant to your audience and upload them direct to the individual platforms.
Email marketing
Building your email marketing list can be one of your biggest assets. Companies use email marketing as a way of communicating with their audiences to promote blog content, discounts and events, as well as to direct people towards the business' website. Visitors often don't like to give away their information readily, so a great tactic to build your list is to provide an incentive for them to sign up, via giving them access to specific resources, tools or training courses. You must also be careful to comply with legislation on the capturing and storage of personal information.
Pay per click
Pay Per Click (PPC) advertising can be a great way of getting your business noticed online. When your target market use a search engine to find what they need, Google (or their preferred search engine) will give them a list of options. Some will be 'organic' or natural results, based on what Google believes the customer is looking for. Others will be 'paid-for' results, where a site has paid to be ranked highly for certain keywords.
Paid-for results are displayed slightly differently and more prominently, normally at the top of the results page. Once the customer clicks your ad, Google will take them to your linked page and charge you for that referral – which is the Pay Per Click. Well-planned PPC activity can be a really cost-effective and intelligent way to market your business – especially for pulling through customers who are already searching for the thing you offer.
Inbound marketing
Inbound marketing is focused on attracting customers through relevant and helpful content and adding value at every stage in your customer's buying journey. Whilst potential customers find you through channels like blog, search engines, and social media, unlike digital marketing, inbound marketing does not need to fight for potential customer's attention. By creating content designed to address the problems and needs of your ideal customers, you can attract qualified prospects and build trust and credibility for your business.
Building the foundations
Digital marketing is no different to any other marketing in that there's no exact formula for success. You can give yourself the very best chance of success by following certain steps and tactics, but even the most experienced marketers will tell you that digital is always going to be a learning curve.
One of the best things about digital marketing tactics is that they're really easy to track and evaluate. So you can instantly see how well your new website is performing or how your email campaign worked out because the evaluation tools – from clicks to conversions – are all built into the technology. Plough the same amount of effort into evaluating your tactics as you do planning each campaign, and learn from the insights you gather.
Building a plan around these 5 key digital tactics will allow you to not only dip your toe into the digital marketing world, but it will help you to build a solid foundation from which to develop and deliver your future digital plans.
If you would like to find out more about digital marketing the North East BIC are hosting a free event on Facebook and Google Ads – Better Together where you will cover why using Facebook PLUS Google is far more effective than trying to pit one against the other.
Click here to book your place>>
[1] http://www.bbc.co.uk/news/technology-28677674
[2] https://en.wikipedia.org/wiki/List_of_most_popular_websites
[3] http://www.freshbusinessthinking.com/active-social-media-makes-your-business-more-trustworthy/
[4] http://www.socialmediatoday.com/marketing/top-5-video-marketing-trends-2016-infographic