By Kevin Marquis, Social Enterprise Manager at the North East Business & Innovation Centre (BIC).
The BIC is proud to announce that it can now offer specialist advice services to support those that dream of starting a new social enterprise. Read our blog below to learn about becoming a social entrepreneur.
Would you like to start a business that can make the world a better place?
If you do, then you need to think about what kind of business you wish to start.
Here at the BIC, I'm helping entrepreneurs launch social enterprises – these are the kind of businesses that set out on a social mission to create good in the world.
Like traditional businesses, they aim to make a profit but it's what they do with their profits that sets them apart – they reinvest or donate their profits to create positive social change.
This is done to address a social need for the benefit of others, to create jobs and opportunities for those marginalised from the workforce and to help those who are disadvantaged, amongst other reasons.
Some well-known examples of these businesses in our communities include The Big Issue, Fifteen – a Jamie Oliver restaurant, the Co-op and Life Kitchen (pictured below).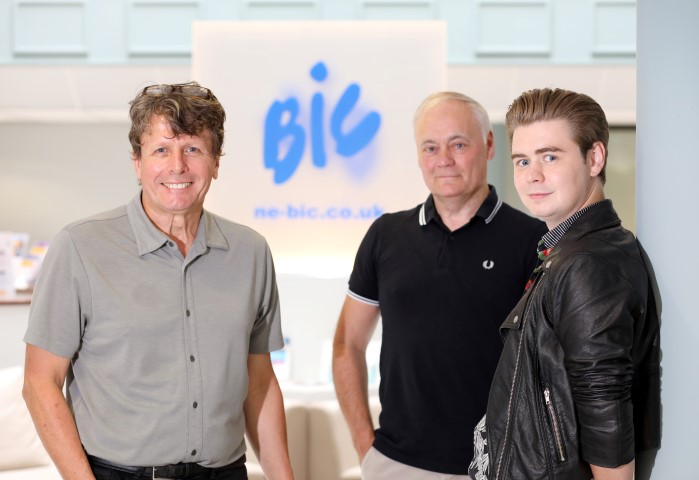 Having helped many people launch a social enterprise here at the BIC and throughout my career, I know that this model can also open up doors to finance which are closed to the private and statutory sectors.
The vast majority of social entrepreneurs believe running a social enterprise is a better, more democratic and sociably accountable way of doing business.
They believe such an approach to business has never been more important, particularly following the financial crisis which highlighted the weaknesses of working to the single aim of maximising profit.
Social entrepreneurs are usually driven by the 'social' part, but I'd advise that although impact is the important bit, don't forget that it's also an enterprise. Always think about your bottom line.
And articulate your idea clearly – take the time to refine your business idea so you can increase your chances of success. Then have a think about writing a business plan – focussing on various matters like pricing, overheads, demand and supply (scaling up).
And if you're interested in taking your idea further, then please visit the BIC – we'd be happy to support you with our specialist advice so you can launch your own social enterprise.
We can support you on many aspects of starting up, including business planning, legal matters, financial projections, how to access to funding and more.
Call 0191 516 6111 or visit www.ne-bic.co.uk for more information or to book a free appointment with a specialist adviser.