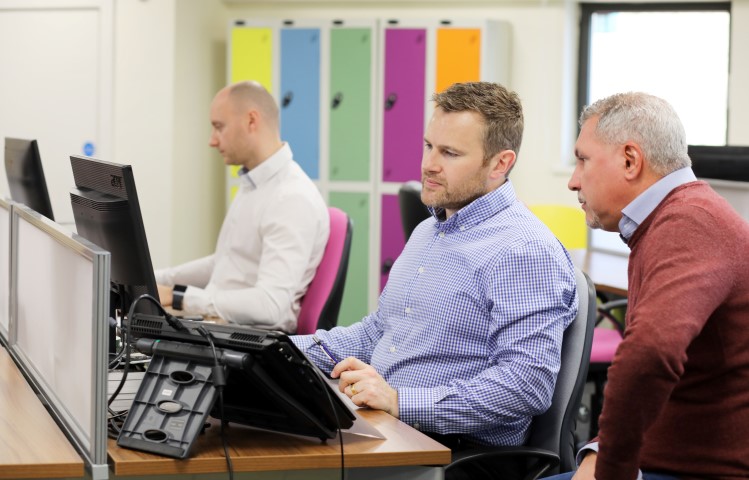 Flexible forms of working have become more prevalent since the start of the pandemic and an increased number of businesses are looking towards hybrid working.
Workplaces are evolving and investing in new ways of delivering their products and services, so it's no surprise that everyone is talking about hybrid models and the pros and cons that come along with this new way of working.
So, what exactly is hybrid working and what does it mean for you as an employer?
What is hybrid working?
The hybrid model is a style of working that enables individuals to work from different locations, whether that be the office, on the go, or from home.
Businesses may approach this in different ways, allowing employees to have full flexibility each day, or require a certain number of days each week at a dedicated workplace. This blended approach to work has been adopted by many businesses during the pandemic to allow employees to continue working when restrictions were in place.
According to a report released by Microsoft, more than 70% of workers want flexible remote work options to continue after the pandemic, while more than 65% are craving more in-person time with their teams.
Although employees currently want the best of both worlds, it's clear that in the post-pandemic workplace, employers will have to consider the impact of long-term hybrid working. In a recent British Chambers of Commerce (BCC) survey, 55% of firms said they consider staff morale or mental health and wellbeing as a barrier to implementing remote working into their businesses.
What does hybrid work mean for me as an employer?
The term 'hybrid working' can refer to a range of different setups, so how it will affect your business is up to you. However, it generally means you split your time up between working remotely and working in-office.
Depending on the sector you work in and your job role, some businesses will offer fully flexible hybrid policies, enabling employees to decide what balance works best for them. For example, some employees may thrive in an office environment and not have the space at home to set up a dedicated work station.
Other companies are opting for a scheduled style hybrid model, which means you will have a set number of days in and out of the office. For example, a business may want to have different teams all together in the office on designated days.
Hybrid work models can sometimes vary with the hours you're expected to work too. Some companies may need to work set hours each day, such as 9am to 5pm, but if you don't need to be available for meetings or clients at certain times of day, you could choose your hours entirely.
It's thought that policies and hybrid setups within the workplace will continue to evolve as businesses work out what works best for them post-pandemic.
Questions to ask yourself
If you're considering a hybrid model for your business, think about the questions below to understand how it could work for you and your employees.
How many days do you and your team need to be in-office each week?
Do you need to work set hours in the day?
Do your employees have a role they can carry out remotely and still be just as productive?
Will you require employees to schedule their remote and in-office days ahead of time?
How would you want employees to split their time between the office and working from home?
When working remotely, how will you form and maintain communication with your team?
How will you support your team while working from home?

If home working, what space do your employees have, and will they have sufficient equipment to carry out their job role?
To find out more about flexible workspace options at the BIC call 0191 516 6200 or click here.