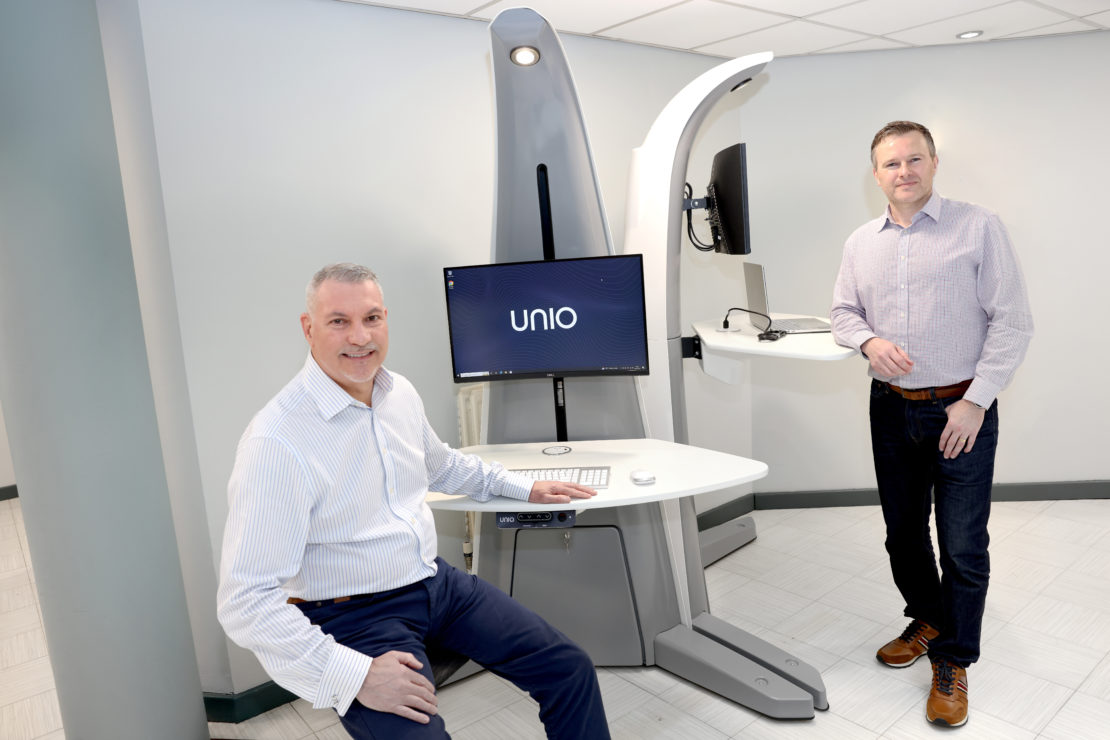 Sunderland entrepreneurs commit to sustainability targets with support from Climate Action North.
Green White Sice Ltd recently launched the UNIO Workstation, billed as the most radical change in workspace design this century, and have pledged to ensure all aspects of the product are manufactured sustainably and create a business that gives back more than it consumes.
The workstation, which is the first in a planned range, will be made from recycled, recyclable, and reusable materials that last a lifetime. Based at the North East BIC, the company will also work with its suppliers to drive positive change by minimising its impact on the environment and supporting a circular economy.
Working with social enterprise, Climate Action North, also based at the BIC, the company has also set targets for sustainable travel, net zero, and reducing carbon emissions.
Announcing the plan co-founders, Dave Green and Michael White, said: "With Climate Action North's advice, we have clear objectives to become a circular business, which is the driver of our business model and underpins the UNIO concept.
"To be a truly sustainable business we will minimise our impact on the environment by reducing waste and maximising resources. This is key to contributing towards a better place for people, society, and the planet."
UNIO is a smart, ergonomic, and electric adjusting desk that allows the user to change position from sitting to standing at the push of a button. It is designed to stand alone or can be arranged in banks of up to four to maximise office space. It is intended to appeal to a wide range of markets including call centres, conference centres, airports, hotels, universities, and coworking spaces.
Climate Action North's Managing Director, Sharon Lashley, said: "We're proud to play a key role in helping Green White Sice Ltd set their sustainability goals, stay ahead of the net zero curve, and ensure the UNIO workstation is fit for the future. This sustainability report is the key baseline which underpins all work on UNIO and products going forward. Credentials in sustainability for the design of workspaces are non-negotiable for the future; as well as being essential to the health of our planet well-designed workspaces also nurture happier, productive workforces."
Dave and Michael added: "Every step we take to protect our environment matters. That's why we consistently question how we can prevent and minimise our environmental impact with a sense of urgency. We base all our actions on the sustainability principles outlined in this report to ensure the UNIO workstations don't weigh on our planet's resources – or our principles."
For further information about the UNIO workstation visit https://hellounio.com or email hello@hellounio.com.