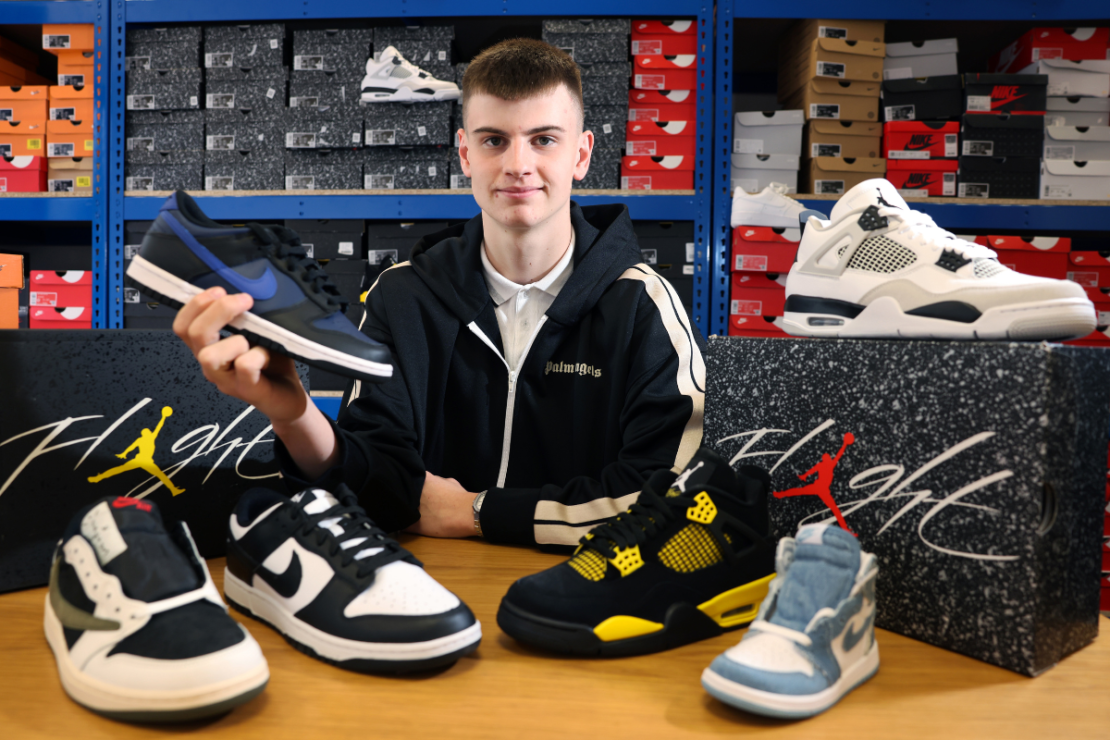 High-end trainers have teenage Sole Guyy walking on Air
A 16-YEAR-OLD entrepreneur who left school to set up his own business has turned his love of rare Air Jordan trainers into an online success.
Elliott Usher, from Sunderland, decided to launch his own business after completing his GCSEs at St Robert of Newminster Catholic School.
Trading as The Sole Guyy, the online store specialises in sourcing and selling highly sought-after trainers in various brands, including best sellers Nike Air Jordans.
Elliott's journey started at just 13-years-old, using £50 of his birthday money and the time he had at home following the implementation of Covid restrictions, Elliott spent the best part of three years researching online trends. He worked hard to learn the skills required and in July, decided to risk looking beyond the traditional routes into education and employment by setting up his own business.
The business has proven such a hit that – within just a few months – Elliott has already sold dozens of high-end 'hype trainers' to customers across the globe, with prices ranging from £50 to as much as £6,000.
"I left school a few months ago however I never really had much interest in going to sixth form or college as it just wasn't for me," he said. "I struggled to get careers advice with my ambition to be an entrepreneur.
"I'd been collecting and selling shoes for around 2-3 years as a hobby however the used trainer market is nowhere near what it was a few years ago so I wanted to branch out.
"I realised that the margins were far better for new trainers, as there's too many used sellers out there now, so I launched The Sole Guyy to meet this growing demand.
"Almost all of my trainers are new now, which has helped me to meet this demand and really stand out among what is a really crowded market. I'm delighted with how it's gone so far."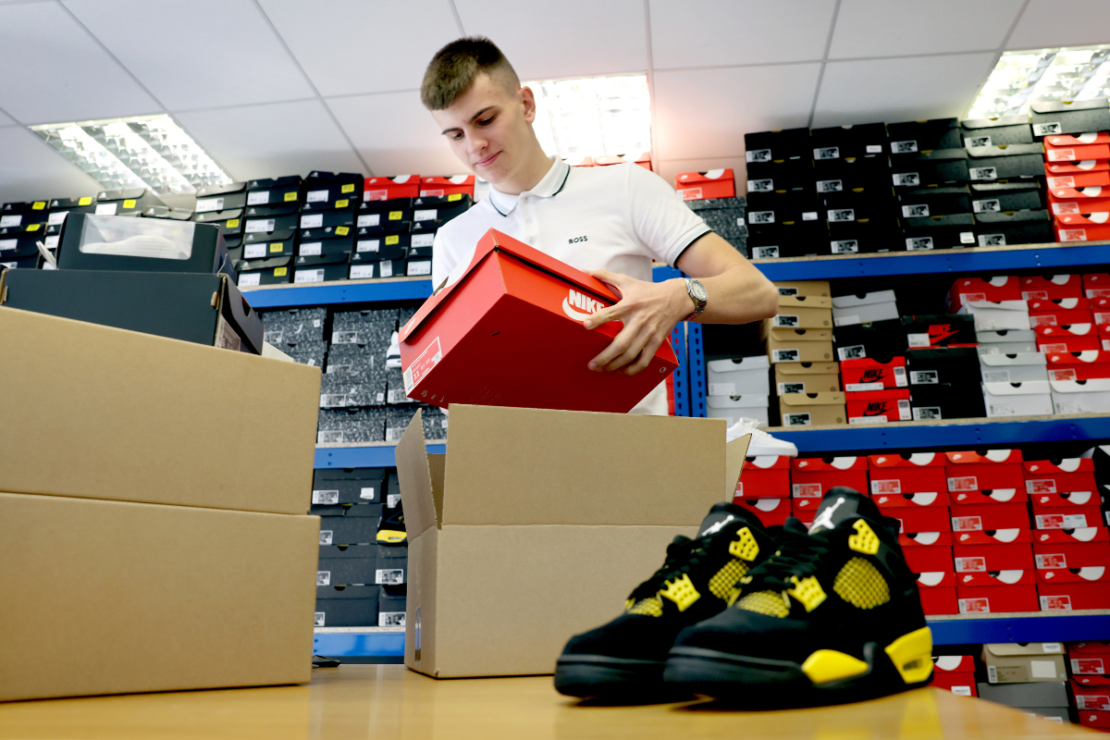 Initially starting from home, Elliott agreed with his parents that it would be better to find his own business premises to ensure he remained focused and productive and also to undertake some expert masterclasses.
After being introduced to the team at the North East BIC, a social enterprise providing workspace and support to entrepreneurs and SMEs in the North East of England, he signed a lease on his own office space and began working with the BIC's Tenant Business Adviser and attending business and networking events to help him develop the business further.
"I wanted somewhere where I could have a focus and physically leave the house to go to work and the BIC was the perfect fit," he explained.
"It has given me a dedicated, secure office space where I can work, and it has 24/7 security which has also given me real peace of mind.
"The BIC also offers all sorts of courses, from marketing your business to setting up a website and building your brand, so I'm looking forward to attending those.
"While it may not follow the traditional routes for young people leaving school, I'm still learning, and my family have been really supportive.
"They basically said "just keep doing what you're doing." They absolutely understand that there are other choices for young people leaving school and that you should always make choices that make you happy.
"They are very proud of how far I have come at such a young age and support me 100%. I can't thank them enough for all of their encouragement."
Debbie Simpson, BIC Tenant Business Adviser, said: "Elliott is a great example of how you can start and grow a successful business at any age with the right attitude.
"So long as you have a viable idea, the determination to succeed and supportive people around you, anything is possible, and Elliott embodies that.
"It's been an absolute pleasure working with him and we'd like to wish him all the best for the future."
For more information about BICWorkspace click here.