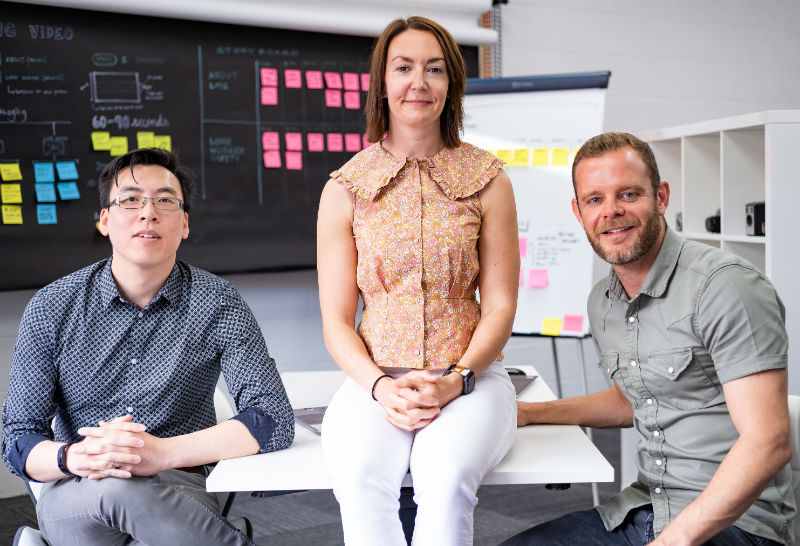 Marketeers celebrate more than 10 years helping transform North East businesses
A dynamic Sunderland marketing agency is set to celebrate its 10th year in business.
Founded by Chris Kean, dodio – Sunderland's 'do' studio – has been providing regional and national businesses with tailored marketing support for the last decade. The agency specialises in building brands and connecting them to the people who matter the most through web design, intelligent marketing strategies, social media management, and a range of other services. Over the last year, dodio has doubled in size and is on the lookout for new talent and clients. Later this year, they will be opening their doors for a special birthday event.
Sunderland's Chris founded the business in 2011 after receiving support from the North East BIC. Initially, a one-man enterprise, he was soon joined by marketing director and wife, Senga Kean, and Head of Design, Jameson Lai.
"Together, we had a vision of creating a full-service marketing agency that shared our values, where the right things were done for the right reasons", said Chris.
"We wanted to build close, long-term relationships based on honesty and transparency and work with clients as partners, where we could act as an extension of their team to showcase demonstrable results."
Over the last decade, the high quality of dodio's work has seen the agency go from strength to strength and Chris admits that further growth is now a top priority for 2022.
"We've grown steadily and organically over time, a lot of it by word of mouth and recommendations from delighted clients," he acknowledged.
"But we're focused now on getting our story out there and communicating how dodio can support organisations to achieve and even surpass their marketing objectives."
dodio continues to serve regional and national clients with a variety of one-off commissions but it's when working as a marketing partner – an extension of a client's organisation and a part of their team – that they really shine.
"We've supported hundreds of projects and it's great that we can help growing businesses succeed."
Success stories include businesses such as Meridian Parks – a family-run holiday park company who own South Tyneside's Lizard Lane holiday park – and Sunderland City Council, which reached out to dodio to help transform the websites of three of its business centres in the region.
Just like its clients, dodio is a fast-growing business itself – recently moving to its third office at the BIC, each one bigger than the last and has just taken on the company's first apprentice.
Chris said: "When Covid hit, like many businesses, we were initially worried, but it gave us a chance to polish our products and processes and we came out of the other side stronger for it. We've now entered a real period of expansion – we've doubled in size in six months and are on the lookout for more talent.
"It has been a fantastic journey to get to where we are now and we're reaching a position where everything is set up for us now to take dodio to the next level."
While they originally specialised in developing websites, they now offer full marketing strategies, design, branding, campaign management, and social media services, to help clients succeed.
Chris adds: "We feel we have everything at our disposal to deliver on any company or organisation's marketing objectives and we're looking forward to demonstrating that to our expanding customer base."
If you need expert marketing support for your business or organisation, contact the team at dodio today: https://www.dodio.co.uk