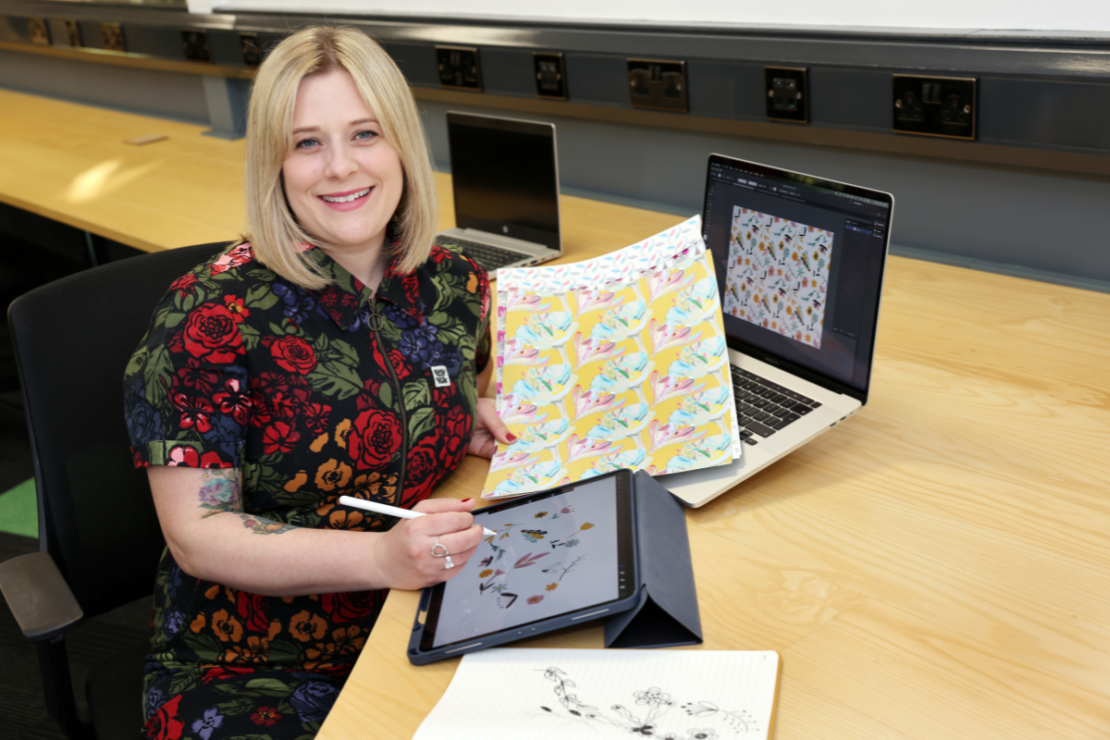 New chapter as book illustrator for big brand designer
An award-winning freelance designer who has worked with some of the world's biggest brands is embarking on a new chapter in her career, as a book illustrator.

Over the past 15 years, Holly Schiefer's stunning surface designs have adorned the fashion, gifts and interiors of huge multinationals ranging from Hugo Boss and Hallmark to Victoria's Secret.

Now, she's turning her talents to the world of book illustration after being commissioned by a children's author to collaborate on a new storybook. And the project is proving so enjoyable, Holly has moved to the North East BIC to focus on diversifying her business and developing new networks in the publishing world.

She now works from the BIC's coworking space, a facility set up to provide entrepreneurs, freelancers and lone workers with a collaborative, creative and comfortable place to work with access to business support expertise and a readymade community.

From here, she's working with the BIC's Innovation Adviser Debbie Simpson to develop new contacts and raise her profile in the right networks.

Holly said: "The joy of freelancing is having the freedom and flexibility to explore what I'm interested in, to make my own decisions and stay close to my practice.

"I've never wanted to employ other people because that would change the nature of my work. I want to stay close to illustration and design rather than managing other people doing it. And I want to be able to explore new opportunities like this when they arise.

"My base here at the BIC means I can tap into fantastic support and contacts. Within just a few minutes of talking to Debbie, she'd pinpointed the exact organisations I should be talking to and cut straight to the right person to approach. Her fantastic energy and positivity are infectious!"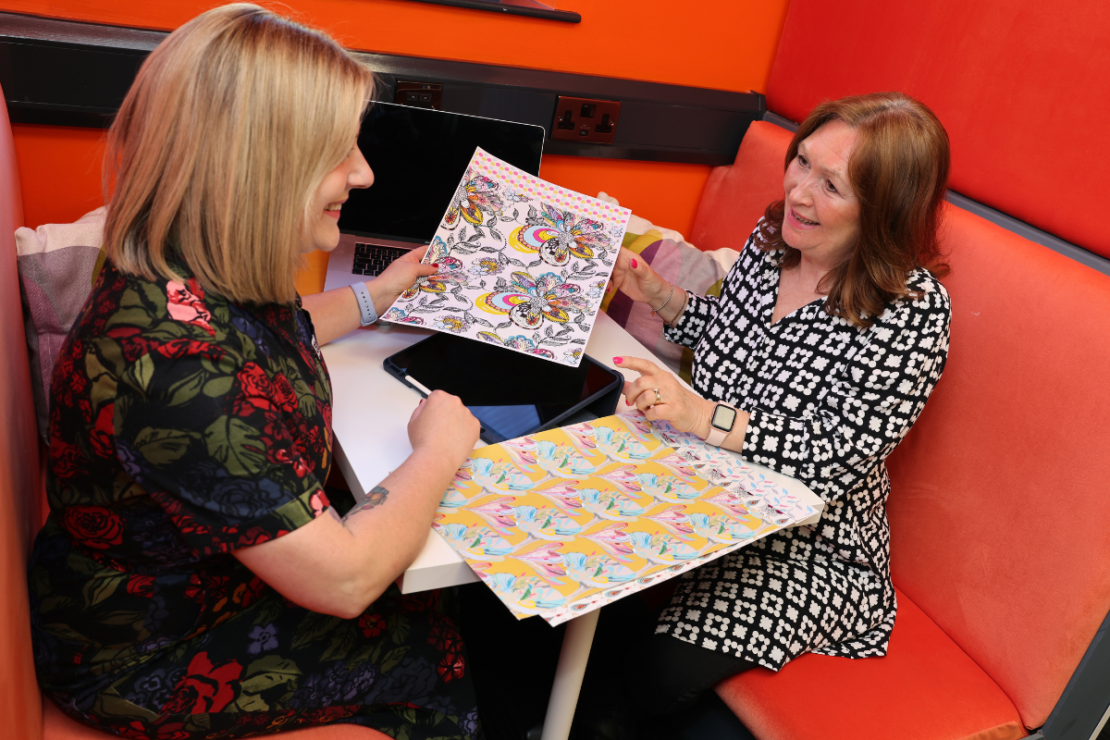 Holly graduated with a degree in textiles and surface design in 2009 and went on to win a prestigious Texprint Award, which led to her work being showcased in London, Paris and Como, Italy.

Contacts she made directly with big brands and their agents gave her the freedom to develop a freelance career providing trend ideas, styles and solutions for everything from wallpaper to wrapping paper and everything in between.

For four years, Holly worked as a design and technology teacher but returned to freelancing after starting a family. She moved to the BIC's coworking space to create a break between work and family life.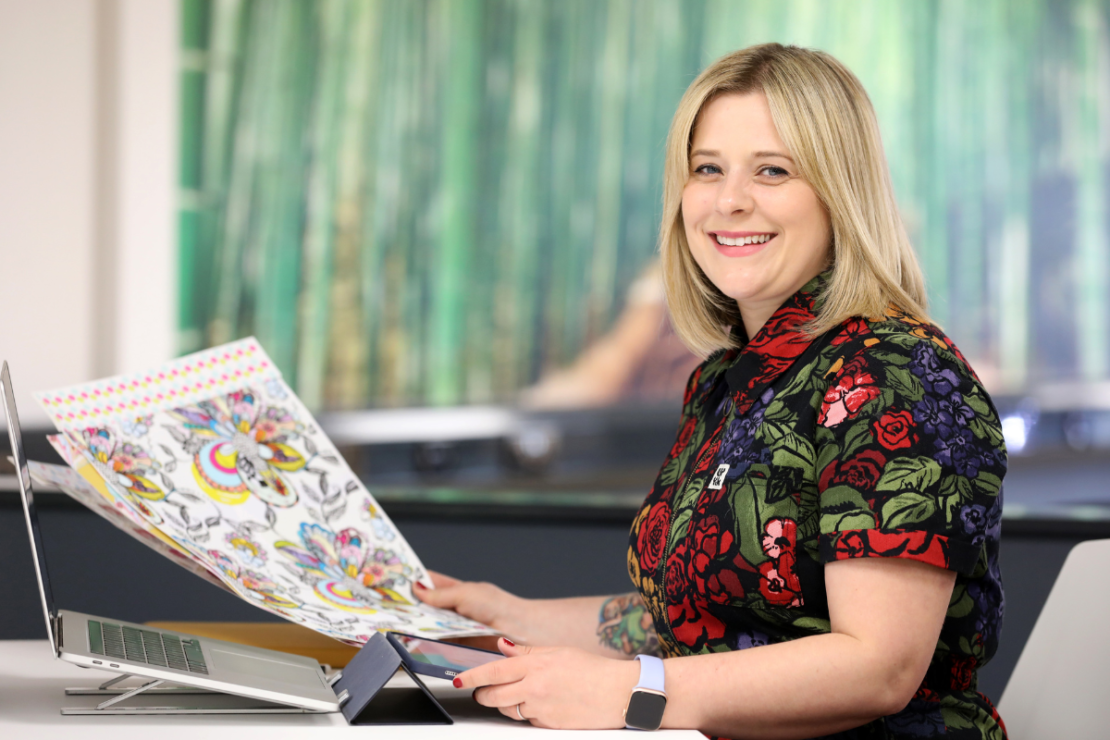 She added: "I always worked from home and that was fine until I had children! Now it's more difficult to make the switch between family life and work life so I started to look for alternative ways of working.

"I wanted to feel more connected to other people and to feel like I was going out to work so I could get some distinction between home and work. I considered renting an office but that would essentially be an extension of what I have at home – just me and four walls. Coworking space offered the perfect solution."

For more information about Holly Schiefer Design & Illustration click here.
Find out more about BICCoworking at ne-bic.co.uk