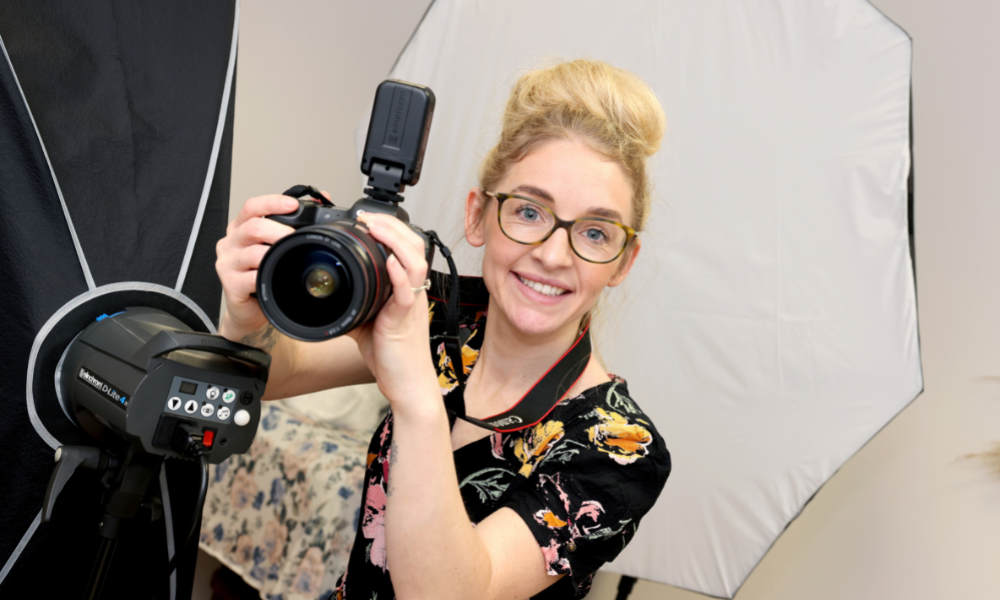 North East entrepreneur launches Lovely Photo studio
A WEDDING videographer has opened a new studio after launching a photography business.
Stacey Merchant set up her new studio – The Lovely Photo Company – at the North East BIC in September 2022, specialising in portraits, cake smashes, new-borns and seasonal mini sessions.
Stacey, a qualified teacher, has a degree in film and worked as a wedding photographer and videographer alongside her day job in education. But she found it impossible to balance that role with the needs of a young family.
She decided to focus on the photography and videography business and has now branched out and set up a new company to do different types of photography.
"I loved teaching but I missed being able to express myself creatively," said Stacey. "Me and my husband were out for a walk and started discussing what I could do to give myself that creative outlet. I had the videography skills that I had learnt at university and the photography stuff developed from that.
"I started doing the wedding photography and videography, working from home while doing the editing but now with focussing more on other types of photography there's a lot more props involved for the shoots I do.
"I needed a space, my husband Jamie was already at the BIC, with his company North East Snagging, and was encouraging me to look for a space there, so I decided to take the plunge and now I have a little studio here."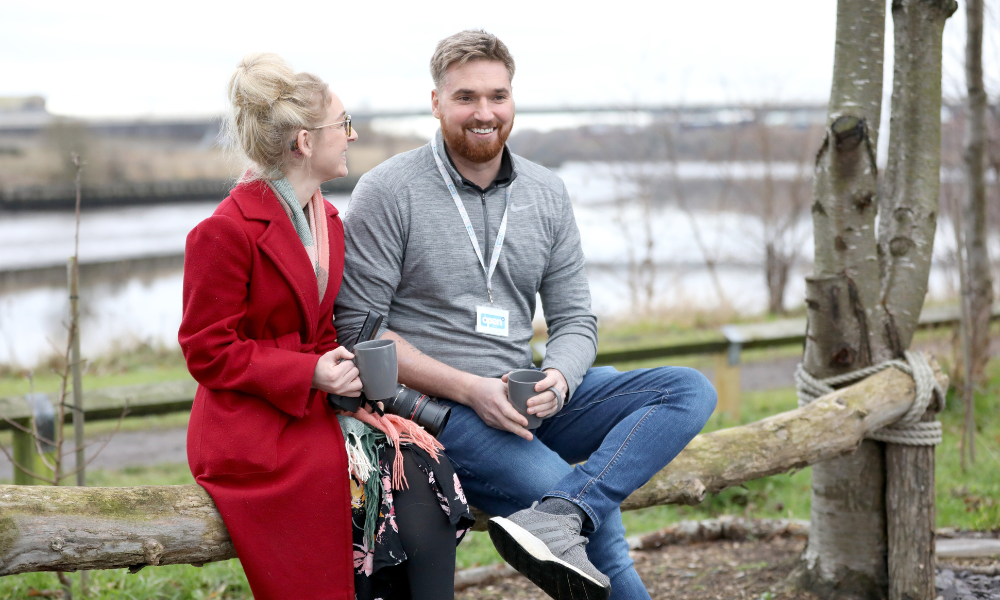 What is particularly unique about Stacey's set up is her lifestyle studio for a home away from home. Lifestyle shoots are becoming increasingly popular as people prefer real, natural photos. However, people often don't have the set up or the lighting at home, nor do they want to worry about tidying up after a new-born.
Stacey has created a comfortable space for lifestyle photos where families can relax and get photos of their baby sleeping and bottle or breastfeeding, capturing natural photos which show a family bonding.
Stacey added: "It has been the support from the BIC that has been one of the biggest benefits.
"They were very welcoming, explained what they could offer me and gave me information about other businesses that are on site, which are relevant to my business so I could make connections, which has been great.
"They've also been able to direct me to funding opportunities, so it has been much more than a space to rent."
The BIC offers a unique package of workspace, business support, events and a network of entrepreneurs.
Donna Surtees, Centre Manager at the North East BIC, said: "The Lovely Photo Company studio is a great example of the variety of businesses that the centre is home to and the versatility of the spaces we offer, it is far more than traditional office space.
"We're delighted to have Stacey's business here and wish her all the best for the future."
To contact Stacey visit thelovelyweddingcompany.com