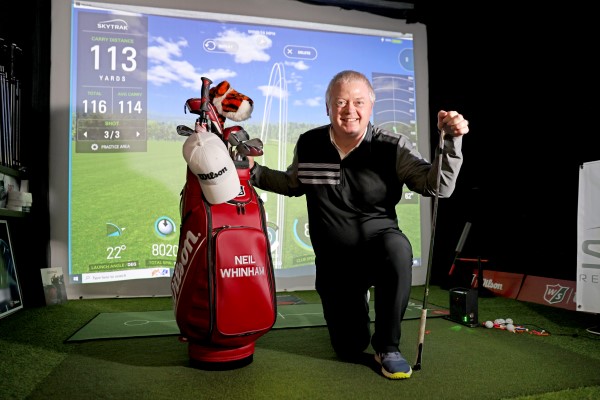 North East golfers invited to tee off at the world's best courses
A NEW North East golf studio is inviting the region's golfers to test their skills at some of the world's most exclusive courses.

The Golf Studio has helped hundreds of golfers of all ages and handicap hone their skills since opening its doors less than six months ago.

Boasting state-of-the-art simulation software, the studio, based at the North East BIC in Sunderland, allows customers to play up to 18 holes at over 170,000 golf courses worldwide.

PGA Professional golfer, Neil Whinham, launched the business a month prior to the pandemic, but social distancing measures meant it couldn't officially open until early 2022.

Despite the delay, the business is now thriving, having welcomed over 100 people through its doors in its first six months, and Neil is looking forward to the studio's future. 

He said: "Having played at club professional level I've always had a passion for golf and teaching people how to play, so I suppose it was inevitable that I'd end up one day opening my own studio.

"I was managing a golf club prior to launching The Golf Studio, however I found myself with little to no time to teach, which is what I am most passionate about, so I decided the time had come to bite the bullet and finally go it alone."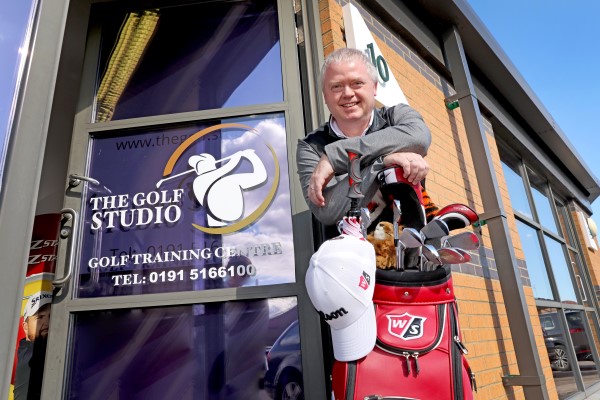 Setting up at the BIC, just a short distance from Sunderland city centre, The Golf Studio allows customers to practice on almost any course across the globe, however it is the courses closer to home which have proven most popular.

"While the option is there to play at St. Andrew's or Augusta, local golf courses have proven just as popular so far," Neil added.

"The main reason is because it provides the perfect practice for those who may be about to play one of the courses for the first time or preparing for a tournament. By visiting the studio, they can practice and get used to the course in a really relaxed setting with nobody watching."

Aslan Golf is also part of The Golf Studio. An official custom-fit supplier of leading golf brands, meaning visitors can leave the studio fully prepared to step onto any physical golf course.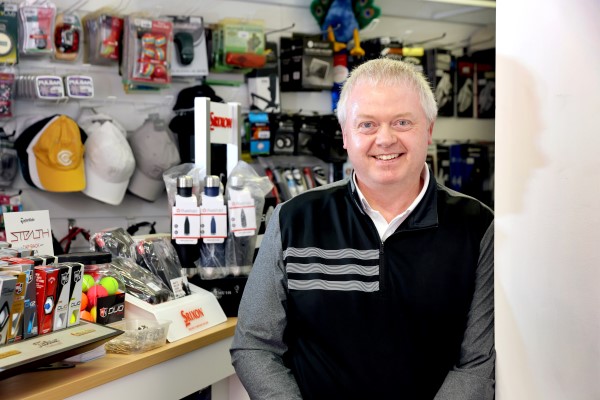 Neil added: "We have a physical and online retail arm where customers can purchase custom-made products from leading golf brands such as TaylorMade and Wilson Staff.

"This has proven a real hit so far, as the difference having tailor-made equipment can have on your game is huge and it isn't necessarily as expensive as people initially think.

"Our overall goal is to become a one-stop-shop for all things golf and as we continue investing in new equipment and stock over the next 12 months, such as putting simulators and more advanced gear, I'm excited to see how the business continues to grow from here on in."

Neil chose to open the studio at the BIC due to its easy access and free parking. "Not only are we close to the city centre, but we're also just a few minutes' drive from the A19, meaning it's easy to access no matter where you are in the North East," he adds.

"It also offers free, secure parking which is a huge bonus, and we have a whole host of businesses right on our doorstep. We wanted somewhere that could help us improve and establish the business and this really seemed like the place to be."

Donna Surtees, Centre Manager at the BIC, said: "There's often a perception that business centres such as the BIC are solely for corporate businesses however, we've seen a whole host of consumer businesses set up here in recent years and The Golf Studio is a great example of that.

"We're delighted to have them here and would like to wish them all the best for the future."
For more information on The Golf Studio, click here.