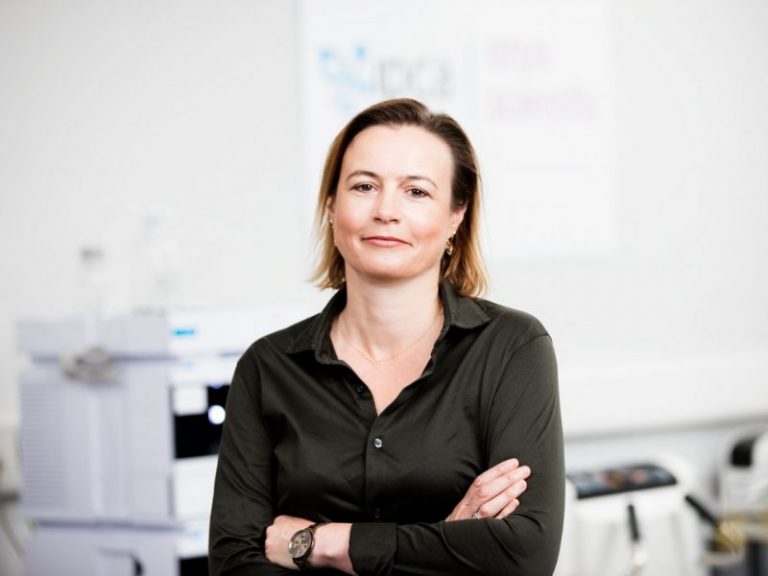 Tell us a little about your business
Onyx Scientific is a drug research, development and manufacturing specialist. We have established ourself as a leading name in the life sciences industry and have a global client list. We're celebrating our 20th year in business this year. Good chemistry is at the heart of what we do. We have the capability to take a job from the identification of a lead molecule, into phase one studies and right through to commercial manufacture – all from our Sunderland base. We employ 70 people at our laboratories at the BIC and at our manufacturing base at a neighbouring industrial site near the Queen Alexandra Bridge. We also own a pilot plant facility in the USA.
What is the most rewarding aspect of running a business in the region? And the challenges?
It's been incredibly rewarding to know we have played a part in the bigger picture of the North East's economic story. We pride ourselves on being a good employer and we offer high-quality jobs and opportunities to new graduates and those developing their careers. We've helped many people to get trained in a challenging and exciting industry and that's a really good feeling. We feel lucky to be able to run our business in an area that is so vibrant and offers staff a good quality of life and the chance to get on the housing ladder. Recruitment can be difficult because we sometimes have a job to do in persuading people from outside the area to give us a try but when they do, they immediately see the benefits. Good regional universities help with this too.
In a post-COVID world, how have you adapted your working practices?
The Health and Safety Executive verified us a Covid-safe site so with cleanliness measures and social distancing in place we are weathering the storm well. We are staying in close contact with clients to ensure we are in tune with their plans and I'm pleased to say demand hasn't dipped at all because of Covid. Although we operate with autonomy, knowing we have the financial backup of our parent company Ipca Pharmaceuticals has been a comfort in recent months. We are in a strong position and we are confident about the future.
What are your short and long-term objectives?
Slow and steady has been our approach to growth and that will continue in future because that gives us the greatest stability. We are always open to service diversification for our existing clients. We recently expanded so we can focus our laboratory work at the BIC and our chemical manufacturing at our new industrial site and we've invested millions in our facilities. So, that's where we will be focusing our energy in the near future to increase our commercial manufacturing capabilities. We are at another crossroads in the business now and expect to increase staff numbers to around 100 in the next three to five years.
How does the North East BIC support your business plans?
Our relationship with the BIC goes back to day one of our business. We started out as a team of seven and originally planned to base the business in Newcastle but the BIC was so supportive of our long-term plans that we put down roots here instead and we have never looked back. They gave us the flexibility we needed to really go for it. They made sure logistics didn't curb our ambitions or limit what we knew we could achieve. This meant we could build up one lab at a time and go with the pace of the market rather than taking any unnecessary risks. The BIC took a chance on us because they saw our potential and we have repaid that faith with loyalty and a commitment to Sunderland. As a small business we need to be efficient so the postal and administration services, the cafe, general facilities and community all play an important role in keeping things running smoothly.
For more information about Onyx Scientific visit their website.