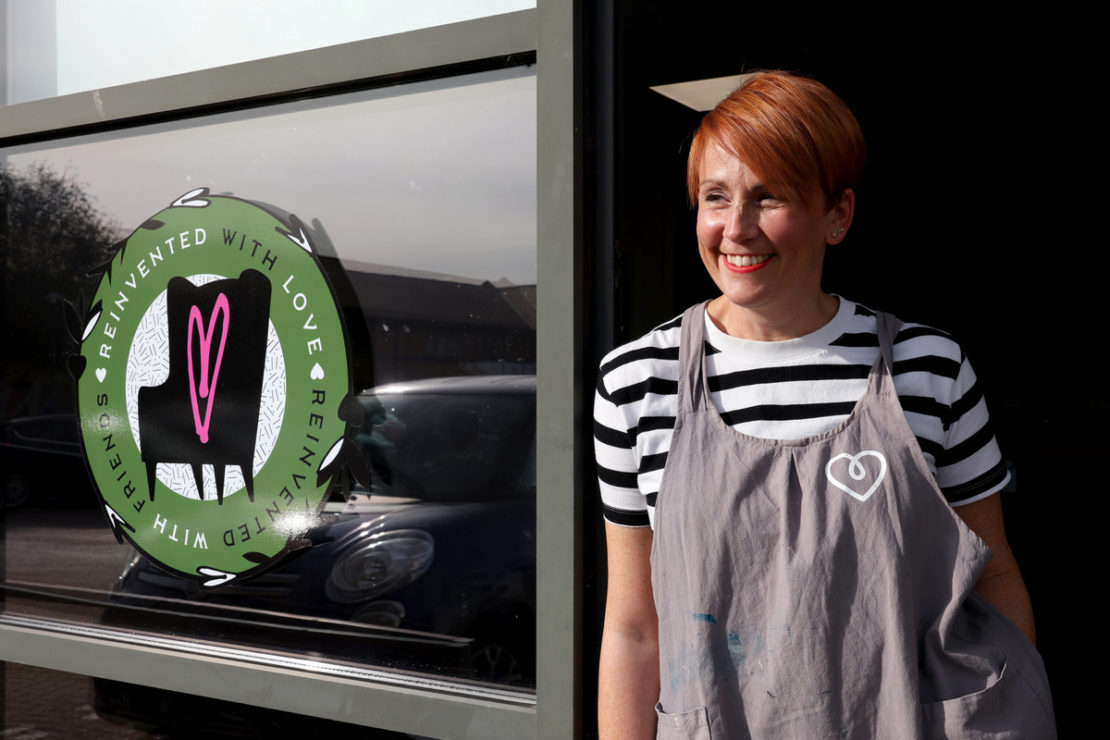 Social Enterprise Showcase
What does your organisation do?
Reinvented with Friends CIC is a social enterprise based right here in Sunderland. Our mission is clear and close to our hearts: we're on a mission to tackle furniture waste and promote sustainability through the wonderful arts of reupholstery and upcycling.
In a world where we're increasingly aware of the impact of our choices, we're proud to offer a solution that's not only eco-friendly but also creative and community-focused. At Reinvented with Friends, we're all about making a difference, one piece of furniture at a time.
Our workshops, whether within the community or in private settings, are at the core of our mission. We believe that knowledge is power, and through these workshops, we're sharing the basics of upcycling with the community. We want everyone to know that they can be a part of the change, helping to reduce the alarming amount of furniture that often ends up in landfills.
But it's not just about waste reduction; it's also about empowering individuals to create unique, affordable, and bespoke items for their homes. We're here to guide you through the process, sharing the secrets of turning the old into something new and special.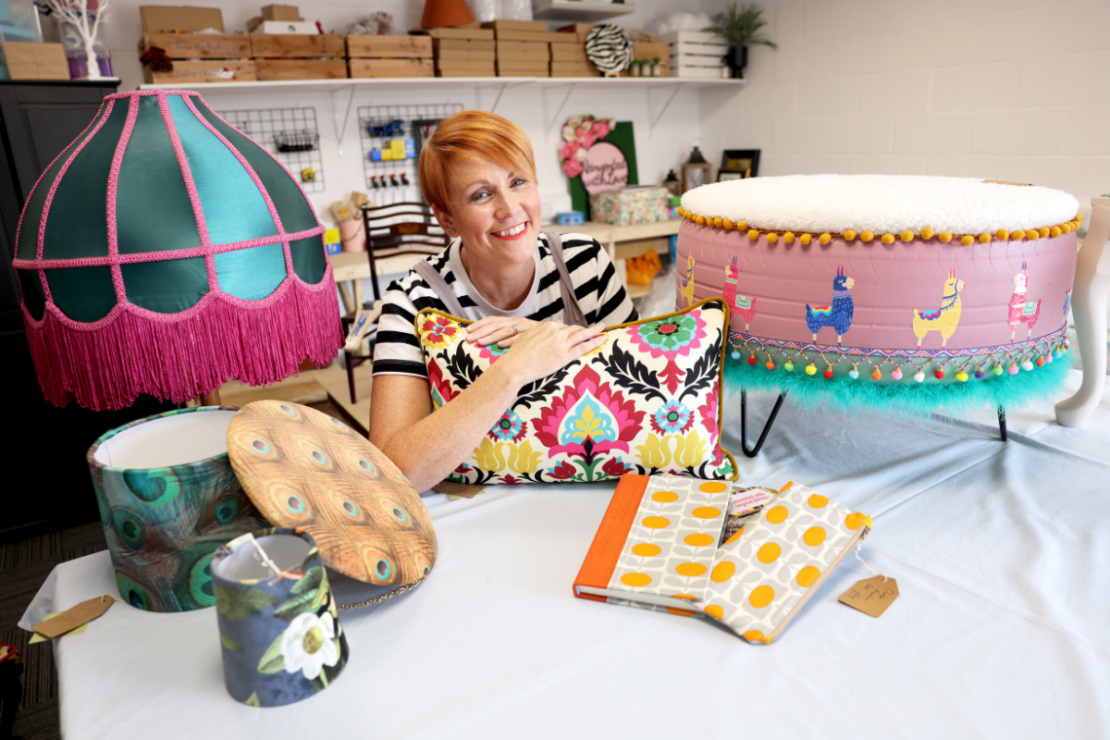 Who do you work with?
We have ongoing partnerships and collaborations that truly make Reinvented with Friends CIC a community-driven initiative. These partnerships have allowed us to extend our reach and amplify our commitment to sustainability and community engagement. Our long-term partnerships with organisations such as The Cultural Spring and The Recovery College in Sunderland have been incredibly rewarding.
Working together, we've been able to spread the message of sustainable practices, creativity, and the joy of upcycling to even more people in our community. We've also completed successful one-off projects with Wearside Women in Need, Back on the Map, ICOS, and Sunderland Mind. These collaborations have allowed us to make a real impact, reduce furniture waste, and empower individuals with new skills.
We're continuously open to new partnerships, ideas, and opportunities to expand our reach. Together, we can create a greener, more sustainable future for Sunderland.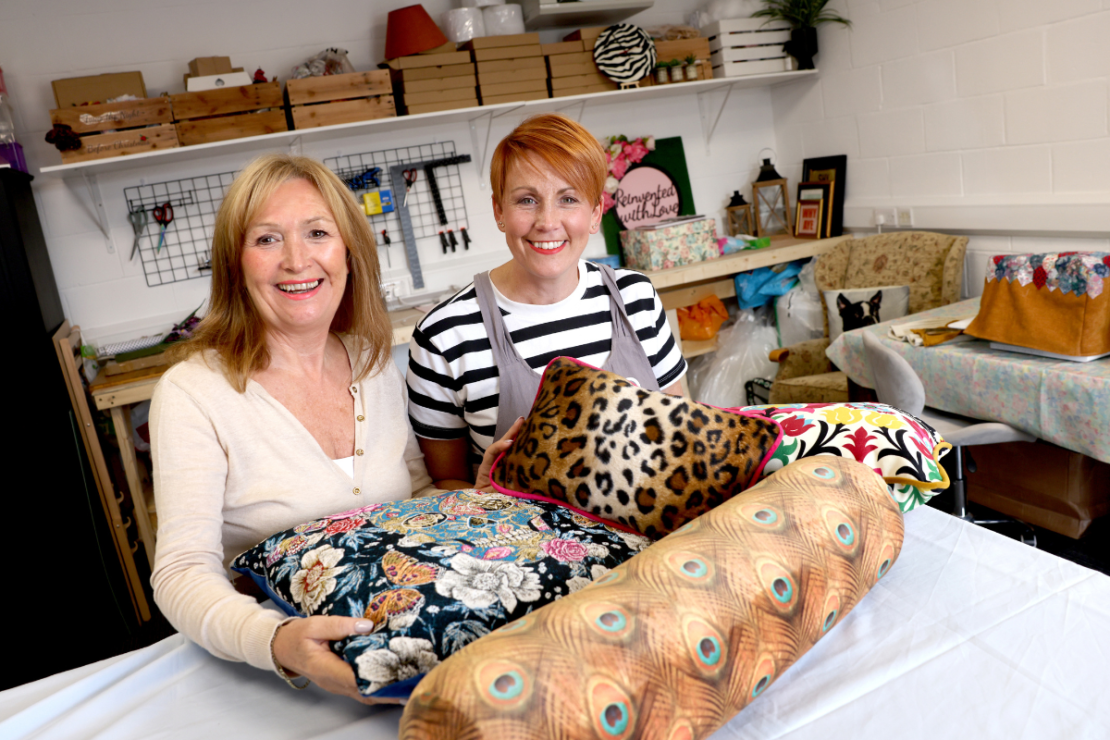 How has the BIC supported you?
The BIC has played a pivotal role in the growth and development of our business, and I can't emphasize enough how beneficial this partnership has been for us. Our journey with the BIC began when we sought out their business support services. Initially, we turned to them for guidance on grant applications and effective networking strategies. Their expertise and resources were invaluable in helping us navigate the complex world of business funding and building connections within our industry.

A major turning point for us was when we were fortunate enough to secure grant funding for our first community project. This support was a game-changer, allowing us to turn our ideas into reality and make a positive impact on the community we serve.
Most recently, we decided to make the BIC our new home by renting a premises within the centre. This move has brought about a multitude of benefits for our business. First and foremost, it has provided us with a safe and pleasant work environment that promotes productivity and creativity. Moreover, being part of the BIC community has opened doors to extensive business networking opportunities. The chance to interact and collaborate with other residents has been instrumental in expanding our reach and forming meaningful partnerships.
To find out more visit https://reinventedwithfriends.co.uk/