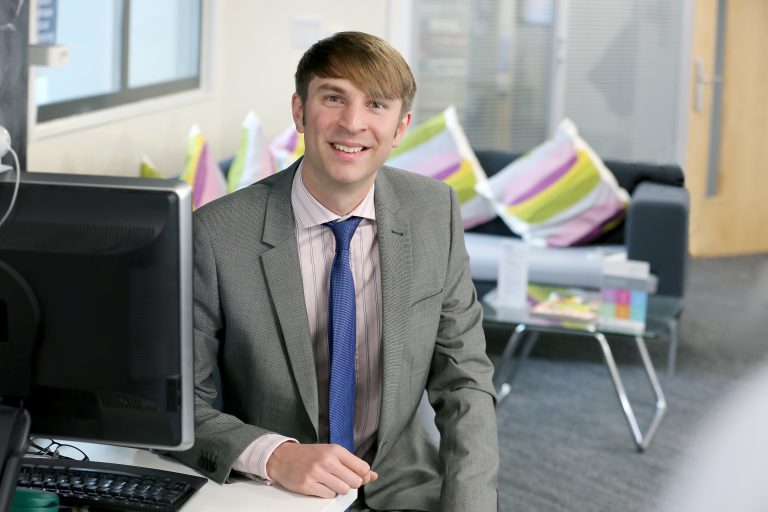 Tell us a little about your business
Sam Piplica Surveying Limited helps people look after and maintain buildings, by solving property problems. Typical examples include pre-purchase surveys of houses; building work quality assessment; defect surveys for things like damp, cracking or movement; and boundary determination where neighbours want to work out where their land starts and ends.
What is the most rewarding aspect of running an independent business in the region? And the challenges?
Running my own business, rather than working for someone else, means I can give my customers the quality services I think they deserve. So many surveying firms take a copy and paste approach to their reports but I set up my business to break that mould. There's nothing better than knowing you've given your client a high standard of personal advice, based on local knowledge.
Right now, as I'm at the start of my business journey, changing my mindset from employee to business owner is the hardest thing. I've spent years becoming a building expert to be a valuable employee. It's a big mental shift to business owner.
In a post-COVID world, how have you adapted your working practices?
I've put in place extra safety measures when visiting properties and meeting with clients to keep all parties safe. Anything that can be done virtually is done that way, but there are obviously times when I need to be out and about to inspect buildings and sites. Thankfully the measures put in place by the BIC mean I can continue to work from my usual coworking office space without any disruption to my desk-based work.
What are your short and long-term objectives?
I'd like to grow so my business can run without me being there constantly. I didn't plan to be a sole trader. I plan to be a business owner. But with the temporary stamp duty cut introduced by the Government to stimulate the housing market, demand for my services is insane! I just can't predict the economy's next move so I am staying flexible for the time being and carefully considering my options before recruiting and growing my business.
How does the North East BIC support your business plans?
Working at a business hub where there is a professional business support team on hand to help is really reassuring. There's also a ready-made community of businesses that can support each other. It's good to know that I can grow my business here in the future without having to move. The flexible terms regarding office space mean I'll be able to expand and move into different accommodation on the business park when I need to, without the hassle of changing address.
What are your reasons for working in Open Space?
I love working from home and helping out with my children who are three and one, but sometimes you need an office to focus. Working from home during the first Covid-19 lockdown was a total headache as my wife's a nurse, so I was a full-time dad by day and knackered, old surveyor by night! Trying to reply to emails on little sleep isn't the best way to work so I was relieved to move into the BIC's coworking space in July. There's a really friendly atmosphere here and you get the company of others but also the space to concentrate. I find it's easier to achieve that cut off between work and home too if I'm physically moving between the two. I've since moved into my own dedicated office space following a successful start to the year!
To find out more about Sam Piplica Surveying visit their website.