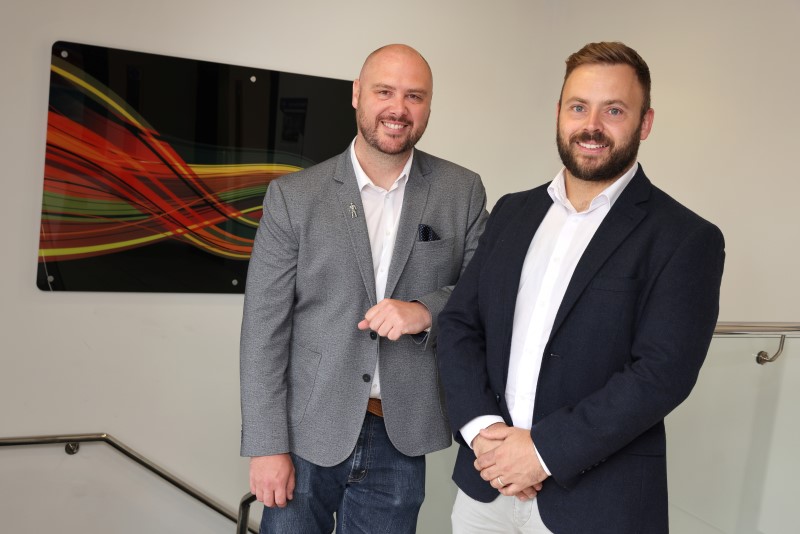 Skills start-up ticks all the right boxes
A NEWLY launched business is hoping to play a key role in plugging the nation's skills gap, after landing contracts with a number of major blue-chips.
Just five months since its launch, Path2Solutions has been tasked with sourcing talent for the UK operations of some of the world's biggest logistics, production and retail brands.
Founded by former Newcastle College director Marc McPake and entrepreneur Barry Waller, the business was set up at the North East BIC to provide an alternative route to employment than the more 'traditional methods of recruitment.'
Faced with more job vacancies than ever before, much has been made of the UK's skills crisis over recent years, with Brexit, technological advances and the nation's ageing population combining to create a perfect storm for recruiters.
Having witnessed first-hand the challenges businesses were facing, the pair set up Path2Solutions in February to help bridge the gap between employers and providers of education and training.
As Marc explains: "At any one time we're promoting scores of job opportunities across the UK but it's far more than just a matter of passing over CVs. It's about securing people who want to work in a more sustainable role and ensuring they have the skills required to perform. We're flipping the recruitment process on its head.
"Take a warehousing or fulfilment role. Usually, job seekers would apply for a role and the company would receive a whole load of applications and spend up to 30 days sifting through them all and arranging interviews. It's just not sustainable.
"By this time, candidates could have found other roles, decided to go down another path or – when they start working – might decide it's not for them and the circle starts from the beginning again. We set out to close the cycle and so far, it's really paying dues."
Setting Path2Solutions apart from traditional recruitment and training businesses is its ability to provide the bespoke training required to prepare job seekers for their roles.
The business does this by working closely with organisations to understand their needs and marry them up with the education and training providers who can provide the training required to get them up to speed and work-ready.
Since February, this approach has seen Path2Solutions secure employment for over 1,000 job seekers, with an average lead time of getting people into paid work of 10 days, way below the industry average of 30-40 days.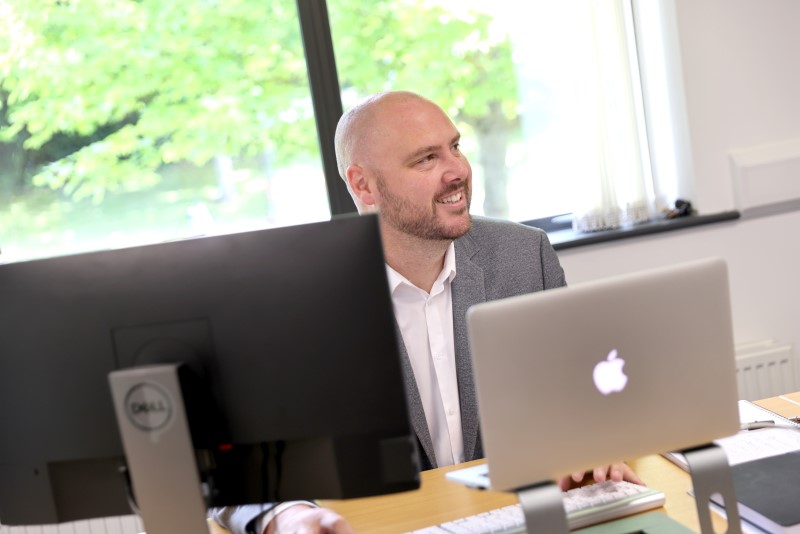 "Within just two weeks we're putting people into work and bypassing all of the drama that usually comes with it," Barry added. "We have the people here in the UK and we have a need for people to fill crucial roles, however we've always had a huge vacuum sucking people into unemployment. We're attempting putting a stop to that.
"Unemployment is on the rise and job vacancies are rising. We're providing a real solution. Colleges and training providers are being given millions of pounds from the Government to implement skills programmes and support unemployed individuals into work. What we're doing is supporting them strategically with a commercial, fit for purpose model that is structured and built to move people into sustainable employment."
The company started life at the BIC and has since expanded three times into larger office space to cater for the growing demand for its services and its growing team.
Marc said: "We were ambitious from the start and knew we needed somewhere that matched our ambitions and the BIC provided the flexibility to do just that.
"Travel wise, it's great. We can grow without constantly changing address and moving around. They've been a key enabler to our growth, and we can't thank them enough for their support."
Donna Surtees, Centre Manager at the BIC, said: "Providing the flexibility for small businesses to scale at a pace that suits their needs is the very foundation the BIC was built on and Path2Solutions is a great example of that.
"It's been a real pleasure working with Barry and Marc and their ever-growing team and we'd like to wish them all the best for the future."
Want to know more? Click here to hear more from Marc McPake.