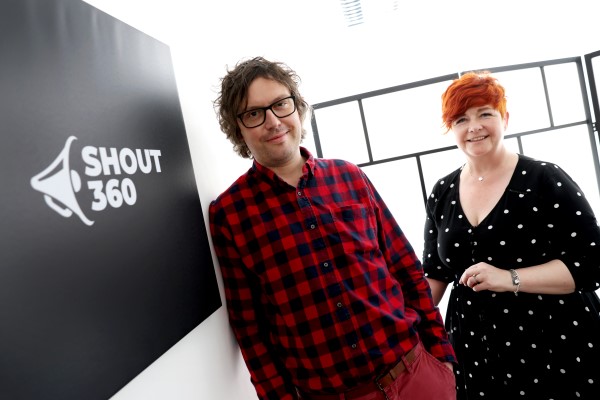 Social enterprise to improve autism support
A new Sunderland-based community interest company aims to provide free support for people with autism, other spectrum-related diagnosis and their families.
Shout 360 CIC is a not-for-profit organisation founded by Michael Colling and Tracy Woodhouse, providing counselling support to autistic children and adults at all stages of their journey, from self-identification through to the assessment process, diagnosis and beyond.
All sessions are delivered by professional counsellors who have engaged in autism specific training, including Michael, who received his own autism diagnosis in his 30s after struggling to find support through school and into early adulthood.
Now, Michael delivers counselling while aiming to deliver training in local schools via SHOUT 360 to support Special Educational Needs and Disabilities (SEND) teams.
Michael said: "Between me and Tracy, Shout 360 is a collaboration of our concerns, passions, ideas and recognition for the need for a different type of mental health provision for autistic people.
"I'm already doing this work in schools to enhance the effectiveness of SEND teams and help increase diagnosis in the spirit of making sure that the person gets to act without inhibition in accordance with what makes them neurodiverse. It's about preventing a society from trying to jam everyone into the same corner, because it doesn't work.
"Shout 360 is a CIC with counselling at its heart. Fundamentally it's about training, broadening our awareness and sharing different ideas in places where old ones call the shots, and as funding grows, I would love it to be a hub for families to come. It's not just for children in schools, it's for adults, couples, and families. It's all about encapsulating the need for everyone to understand each other better."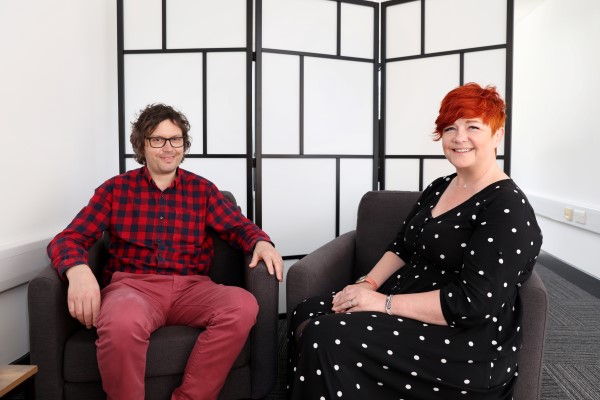 Tracy Woodhouse also founded Breakfree Counselling Service, a private counselling practice based in the North East BIC, where Michael also provides mental health provisions as a counsellor.
Michael added: "Tracy and I are part of a successful counselling business, so we're well equipped for Shout 360. The CIC's primary function is to generate a pool of money through funding, as well as via the delivery of services to organisations, to fund counselling for autistic people and their families and develop our facilities in accordance with neurodiversity."
Tracy and Michael received support from the North East BIC when setting up their social enterprise, with the BICSocialEnterprise team guiding them through funding, business finances and legal structures.
"The BIC helped us develop a good understanding of the different types of CICs, so we could make a sound choice," said Michael. "I never liked the idea of it being so heavily orientated around profit, I wanted to be able to reach everyone. The BIC were brilliant at supporting that. They're just heartfelt people who genuinely enjoy helping people."
Kevin Marquis, Social Enterprise Manager at the BIC said: "We're delighted to have supported Shout 360 CIC, helping Michael and Tracy make a real, positive difference for autistic people in our region. Their unwavering passion for the CIC is admirable and I'm certain the vital support they're providing will change lives."
To find out more about Shout 360 CIC, visit: www.shout360cic.co.uk
If you would like to speak to the BICSocialEnterprise team about support for new and growing social enterprises, contact us on 0191 516 6138 or read more here.