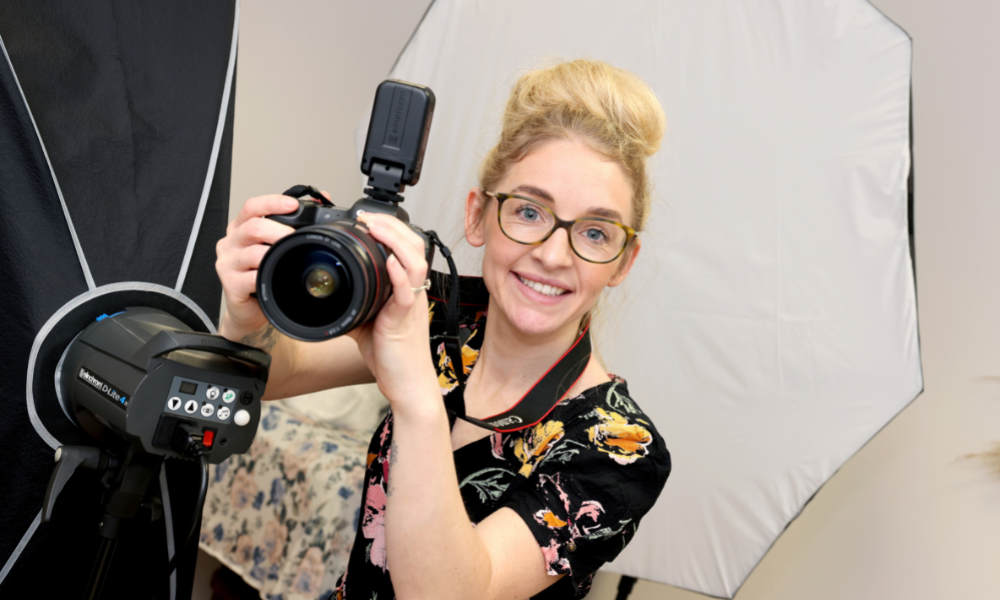 Only Human: Meet Stacey Merchant, The Lovely Photo Company
Here at the BIC, we know that business is personal and we love to know the people behind your brands. In this new feature, we throw the spotlight on your real experiences of being in business – the good, the challenging and the sometimes surprising!
First up, tenant Stacey tells us of a recent highlight of her business journey that saw her make her own little piece of history featuring a ghost, a castle and our very own Kevin…
How long we've been in business: I started my first company, The Lovely Wedding Company in April 2007, then launched The Lovely Photo Company last October.
What we do: I love real, raw, simple but beautiful moments. Starting out as a wedding videographer and photographer, I wanted to bring those real emotions into studio photography so opened up The Lovely Photo Company studio at the BIC. Here, I have captured shots of newborns, families and cake smashes, as well as distinctively edited headshots. I have recently expanded again and collaborated with a local photographer to create Wild North School Photography which has blown up with interest from parents on social media. Our passion for real, natural photographs is spreading into North East schools. Long gone are those bluey-grey backdrops which have been around for about 40 years. We are capturing outdoor photographs in gorgeous settings as we believe every parent deserves beautiful school photographs of their child. I certainly have an entrepreneurial mindset and the BIC is the perfect place for people like me. I have recently been receiving support from the social enterprise team to potentially launch my own Community Interest Company (CIC).
Business highlight: I am a local Sunderland lass who grew up in Redhouse and used to regularly visit the park and stroll the grounds around the Hylton Castle. We all knew the stories about the Lambton Worm and the ghost of the Cauld Lad of Hylton and had these legends in the back of our minds as we cautiously walked the grounds and dared each other to knock on the castle door. So, it was a really big deal for me when I got asked to capture the very first wedding at Hylton Castle. It might seem like an unlikely business highlight to some, but the offer of an in depth tour of the castle and grounds was such an exciting achievement as the place played a big part of my childhood. The Hylton Castle is a heritage building and it's not often photographers have permission to capture its recently restored interior. It was a professional privilege to not only capture this historic venue but also an historic event – the castle's very first wedding.
Why it was so special: As a child I always wanted to go inside and have a look around to see if the Cauld Lad was walking around carrying his head in his hands. If you don't know the story of The Cauld Lad Of Hylton; he was a murdered stable boy during the 16th or 17th Century who saw something he shouldn't have in the stables and before he could report on the affair, he was beheaded. Legend has it that his ghost haunts the castle carrying his head in his hands. I think they may have occasionally held Halloween events there in the past but I always missed out. The day before the wedding, I went to check out how the preparations were going and spoke to a member of staff regarding the plan for the following day's event. Before I even had a chance to ask, she mentioned to me to double check my photographs as the Cauld Lad has been known to distort photographs – at least that was the only explanation they had for unusual photographs and items unexpectedly moving around the castle. This was very exciting to me!
It wouldn't have happened without: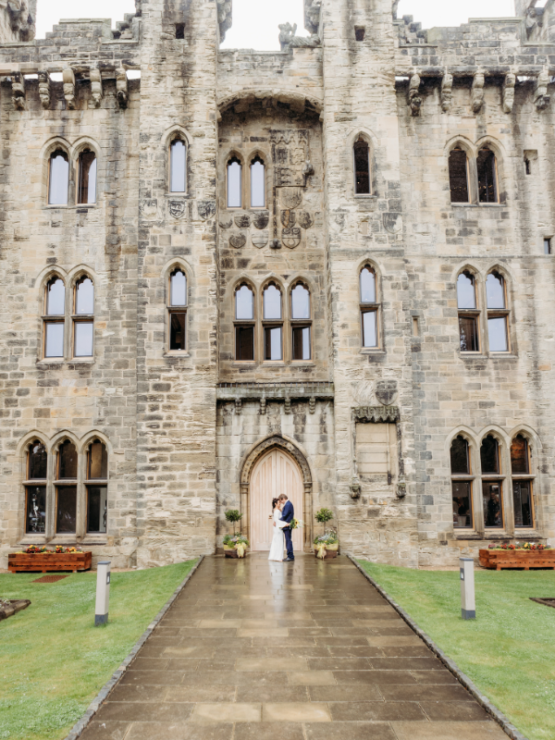 The whole thing came about by chance but also because of the community at the BIC. I had a little welcome meeting with the tenant adviser at the time Louise, when I moved into the BIC and later she mentioned my photography business to her colleague Kevin Marquis who leads the social enterprise team. Kevin happened to be looking for a photographer for his upcoming wedding to Lena and they got in touch. Serendipity at work! It really shows the power of networks and how opportunities happen effortlessly when you're part of a community. I'm excited to see what other opportunities await from my BIC connections, there are a couple of opportunities in the pipeline. Watch this space.
What I'll remember most: I loved my behind the scenes access at the castle, including checking out the original features of the castle and accessing the roof for some sensational views. Lena and Kevin are an incredible couple, they are naturally joyous with a great sense of humour, which made my job so much easier. I could do a wedding every week with Lena and Kevin! It was also great to see Kevin's passion for his role supporting social enterprises, which really came out at this venue. He actually supported the early stages of the funding application processes for the castle's renovation so the venue was incredibly special to him too. You could see his pride in the input his team had had in helping to bring this castle back to life. It takes very little encouragement for Kevin to tell you that he has the best social enterprise team, his confidence and belief in his team is very warming.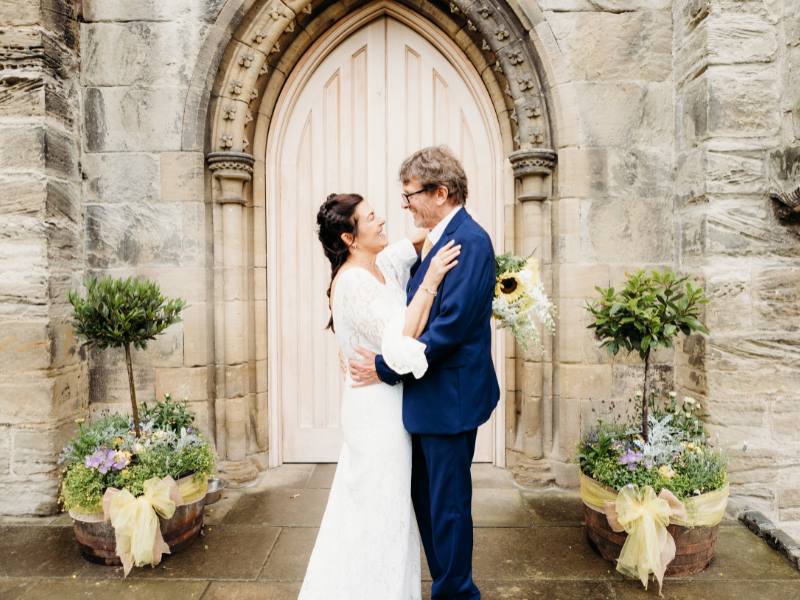 Find out more about my business:
Instagram: @thelovelyphotocompany
North East BIC, Unit C1
I am also at the Mama Social event at Rainton Arena on 8th October
Over to you!
Would you like to share your honest account of life in business? We're keen to hear the amusing anecdotes, day-to-day dilemmas and unusual highlights of entrepreneurs to encourage others on the path to business ownership.
Please drop us a line and we'll be in touch!