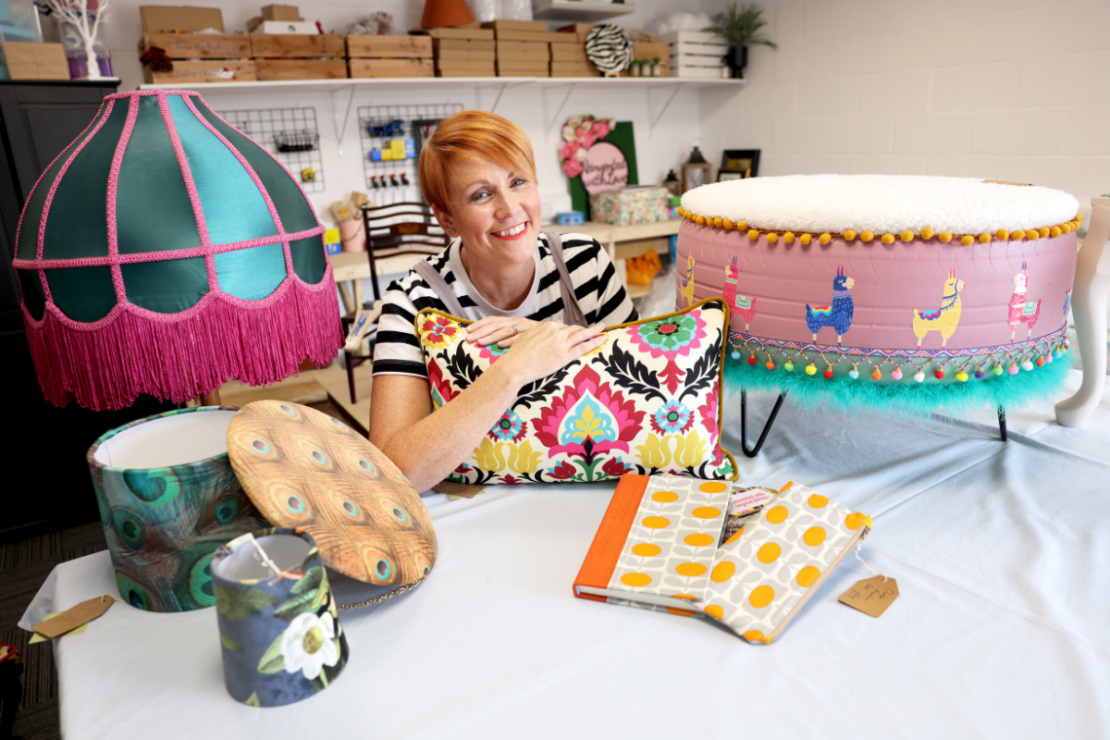 Upcycling specialist opens new community workshop
A community interest company (CIC) which delivers upcycling workshops to people across the North East has opened a new workshop.
Reinvented with Friends, founded by former teacher Ali Williams, has moved to the North East BIC, where it will help people breathe new life into their old furniture and homeware items to prevent them from ending up in landfill.
As well as running private workshops at her new base in Sunderland and community sessions at locations across the region, Ali also uses fabric cuts that are going to waste to make decorative wall art, lampshades and cushions, which she sells at makers markets and via social media.
After initially launching her own independent upcycling business Reinvented with Love in 2019 while teaching at Farringdon Community School, Ali has built up a strong customer base and now works for herself full-time.
She said: "When I first started Reinvented with Love, I was upcycling furniture for customers and helping to refurbish everything from old furniture to passed-down family heirlooms.
"I do still take private commissions, but the business has evolved into something that is more focussed on community and teaching others how to transform furniture and homeware into something unique and almost brand-new.
"My new workshop at the BIC means, as well as the workshops I deliver out in the community, I will now also be able to invite people to my own workshop to learn new skills, which is something I'm really passionate about, having been a teacher for 17 years."
Before moving to the BIC in July, Ali changed the name of the company to Reinvented with Friends and set-up as a community interest company to reflect the changing direction of the enterprise.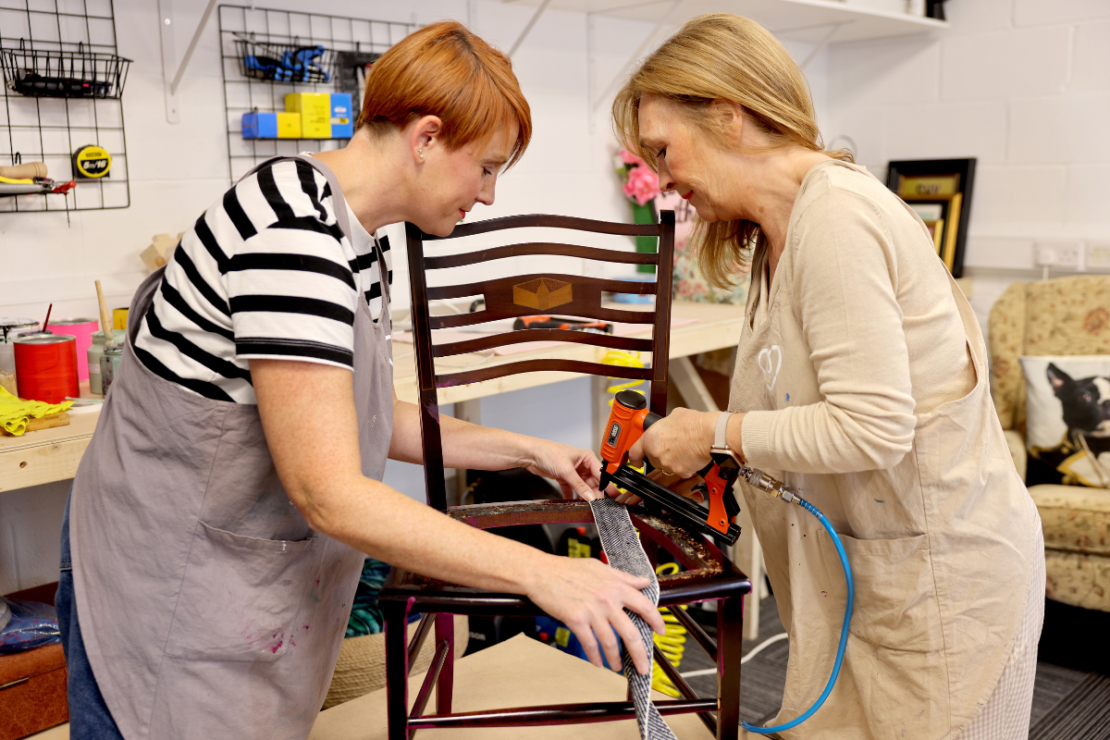 Now, the company enables Ali to combine her love for creative upcycling and teaching, as well as highlighting the important role upcycling plays in the circular economy and living sustainably.
Ali added: "Upcycling is not only fun, but it's also a way to live more sustainably and be conscious of the items we deem to be no good due to looking worn or not fitting in with our home décor.
"I've always been conscious of recycling and reducing waste, and by making something out of what you already have, you're helping to protect the environment. It's also more sustainable from a financial point of view."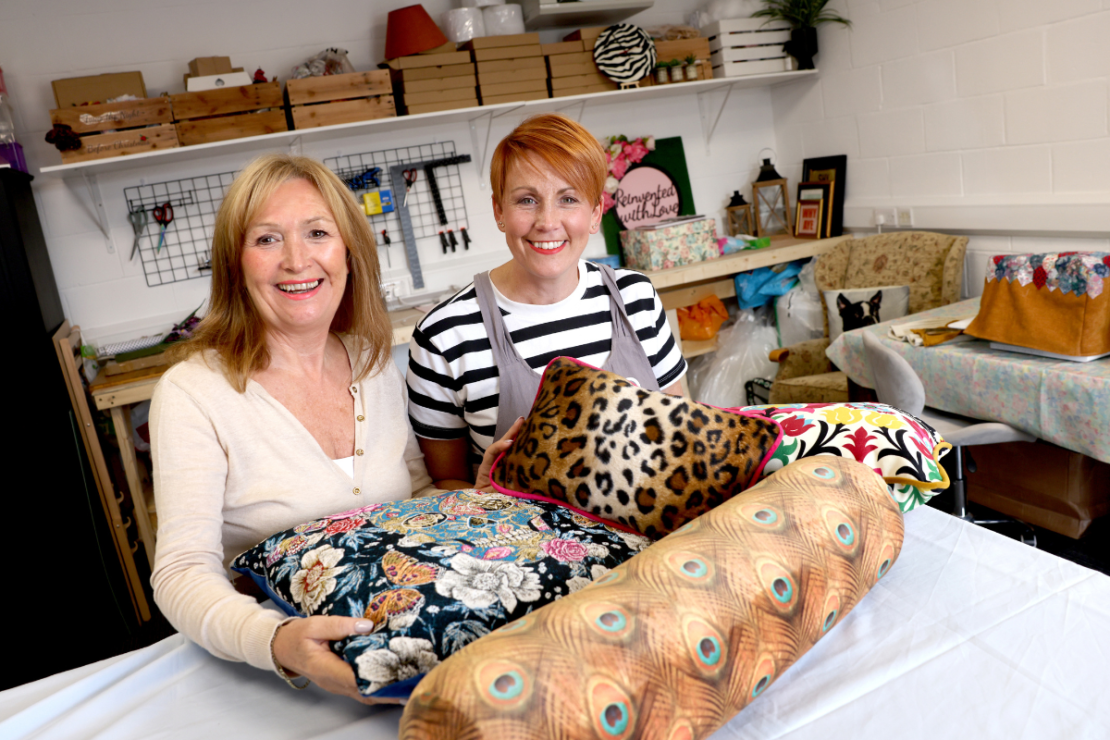 The North East BIC has been supporting Ali's business journey since 2021, after she attended one of its online workshops which she said helped her think more strategically about the business.
"It's great to now be based at the BIC after first working with them to think about where I wanted the business to go and what I needed to do to get there. And with business advisers on site who specialise in supporting community interest companies, I couldn't be in a better place. There's always someone there if you need support or advice," said Ali.
Paul McEldon OBE, Chief Executive at the North East BIC, said: "We're delighted to have Ali join us at the BIC and to have been able to support her business journey at different stages. We're also committed to reducing our impact on the environment, and it's fantastic to have tenants on site who share our passion for championing sustainability."
To find out more about Reinvented with Friends, visit: https://reinventedwithfriends.co.uk/