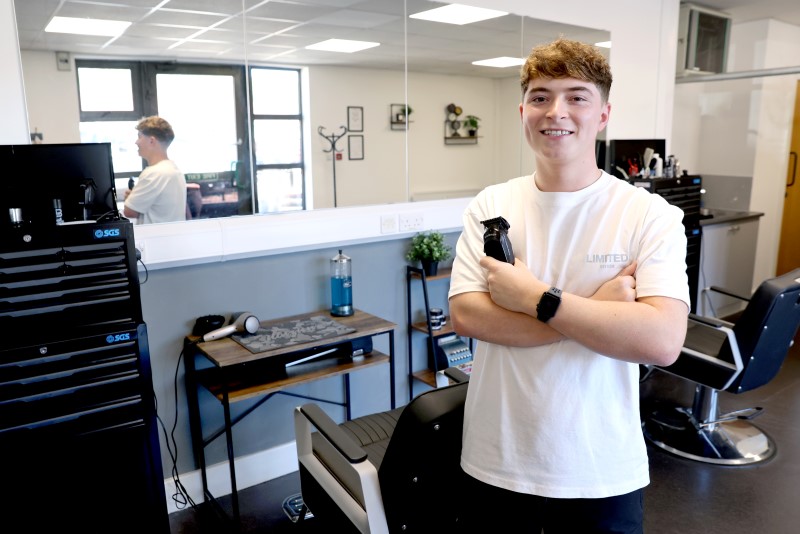 Young barber opens first shop at the North East BIC
A 21-year-old entrepreneur has opened his first barbershop in Sunderland, which he hopes will be a cut above the rest thanks to its riverside location.
Rian Steel opened Smoking Monkey Barbers at the North East BIC earlier this month and has already established a strong customer base in the city.
Despite his young age, Rian has years of experience after starting in the industry at the age of just 16 and has been honing his skills at a high-end barbershop for the last two years.
He said: "I've always been interested in hair and fashion, and since starting in the industry after leaving school, I always knew I wanted to one day have my own place and put my own stamp on things.
"Never did I think at the age of 21 my dream would become a reality, but I have built up a fantastic client base and Smoking Monkey is already busy. From little kids to pensioners, everyone's welcome."
The appointment only barbers has three chairs, one of which is already taken by Rian's first member of staff. He hopes to rent the third chair within the next year as the business grows.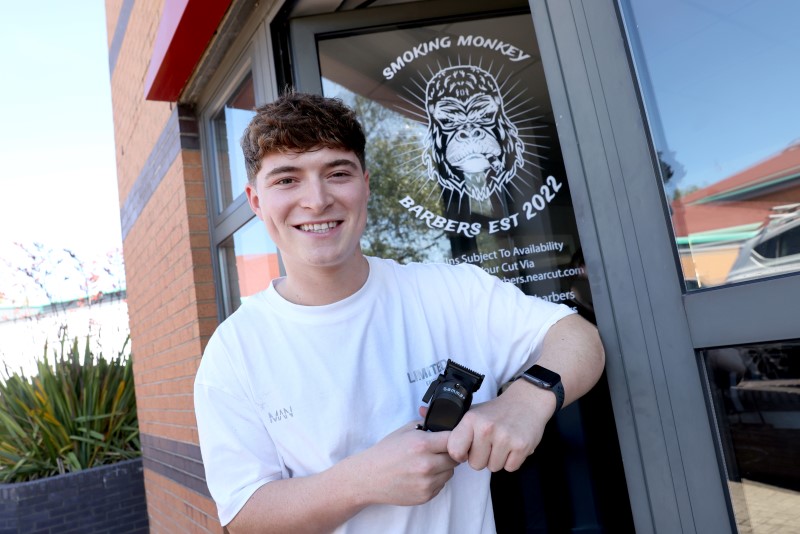 Rian added: "Once the timing was right, I looked everywhere for the perfect location. The BIC ticked all the boxes. There's plenty of parking on site, which is essential for a barbershop and it's great because there's hundreds of offices and businesses based at the BIC, so it's opened up a new customer base for me.
"It was a no brainer, and the team at the BIC really do go out of their way to help you. With so many other businesses based here, it's great for networking too. It feels like we're part of one big team, even though we're all separate businesses."
Donna Surtees, centre manager at the North East BIC, said: "It's fantastic to see Rian realise his dreams of being a business owner at such a young age and we're delighted he chose to be based here at the BIC.
"It's also a great benefit to our tenants who increasingly value these convenient services on their doorstep."
Want to see more? Click here to take a look around Smoking Monkey Barbers.