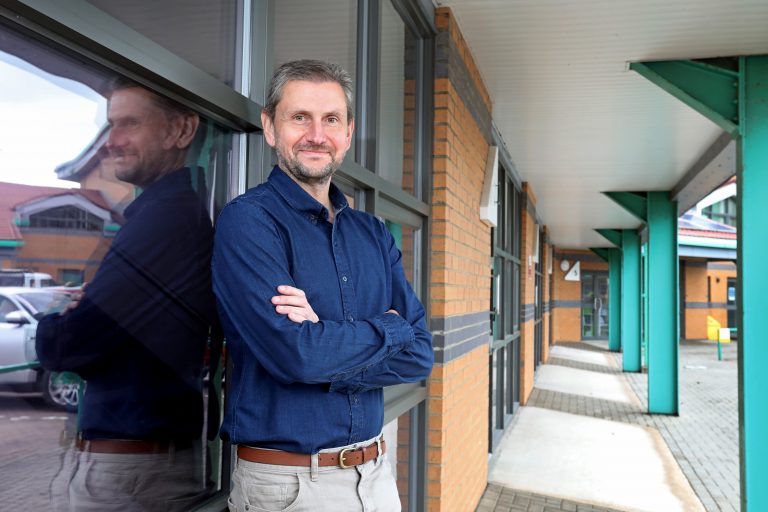 Tell us a little about your business
The Sunderland team of Yusen Logistics (UK) forms an important part of this global supply chain company. We specialise in pharmaceutical air freight and are the only healthcare-focused freight forwarder in the region. We act as a freight agent for major pharmaceutical companies – organising the safe movement of medicines and their raw ingredients to every corner of the world. We are playing a crucial role in getting life-saving drugs to patients around the world as COVID continues to present access challenges.
What is the most rewarding aspect of running a business in the region? And the challenges?
Our people are what make this such a rewarding business to run. Some of us have worked together for 15 years and we have each other's backs. We've built the business slowly and carefully – waiting for the right people who we know will fit really well with the rest of the team before recruiting. The level of knowledge and experience in our team really became apparent when COVID hit. Every day we worked together to overcome obstacles on every continent that we would never have believed possible. At the moment the greatest challenge of running our business is the number of hours in a day! Another 12 would be helpful.
In a post-COVID world, how have you adapted your working practices?
We expanded during lockdown to cope with the demand for our specialist services and in preparation for transporting pharmaceuticals and vaccines. We've moved into an office that's double the size of our original unit at the BIC. We worked with the BIC team to completely reconfigure and refit an empty unit into our organisation's first COVID-designed space. It's been fitted to such a high standard it feels like a new-build. It's a very pleasant work space which is lovely for our staff who are working so hard to keep urgent supplies moving around the world.
What are your short and long-term objectives?
Our performance in such difficult circumstances has been recognised by the pharmaceutical industry and that holds us in good stead for the future growth of the company. We are already trusted by all the major drug companies in the world and we want to build on that reputation by expanding our team here in Sunderland.
How does the North East BIC support your business plans?
We moved here in 2017 and the BIC team has been with us every step of the way. There's nowhere we'd rather be. The location is perfect. It's easy to get to, there's no traffic or parking to battle with, the riverside spot is nice and it's great to be near the sea when overseas visitors come to stay. The handy hub of facilities such as a café and creche on site make life easy for staff so that's good for recruitment. And the BIC offers a one-stop solution to everything from cleaning to telephones and maintenance. With those day-to-day headaches taken care of I can focus on the business without distraction. The choice of office space and flexible terms means we can easily expand again here when we need to without having to uproot the team.We expanded during lockdown to cope with the demand for our specialist services and in preparation for transporting the vaccine when it's ready.
To find out more about Yusen Logisitcs (UK) visit their website.