EBN
The North East Business and Innovation Centre (BIC) is an active member of the EBN association, an international network of around 150 quality-certified EU|BICs and 100 other organisations that support the development and growth of innovative entrepreneurs, start-ups and SMEs.
The North East BIC is one of 8 quality-certified EU|BICs in the UK, and the only BIC in the region.
The EBN network consists of many types of organisation including business support organisations; universities and business schools and innovation parks from across the world. A community of professionals, EBN members share knowledge and best practice on supporting businesses to grow in the most effective, efficient and sustainable way.
As a result we offer access to added-value services, opportunities, information and international contacts that ensure we deliver high quality services.
Recognised through a quality certification scheme, as a BIC we are mandated to provide the support needed to plan successful and commercially viable businesses
Benchmarked and compared against other BICs across the world and gaining valuable feedback
Access to business tools and 'best practice' publications e.g. Living Labs, International Growth, Innovation and many more
International Hub
As active members of EBN we identify cross-border connections and opportunities for our customers and partners. Offering entrepreneurs and companies easy and practical solutions to internationalise.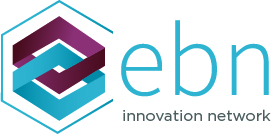 To find out more about our Soft Landing and internationalisation services contact lilla.preston@ne-bic.co.uk or tel +44 (0)191 516 6021