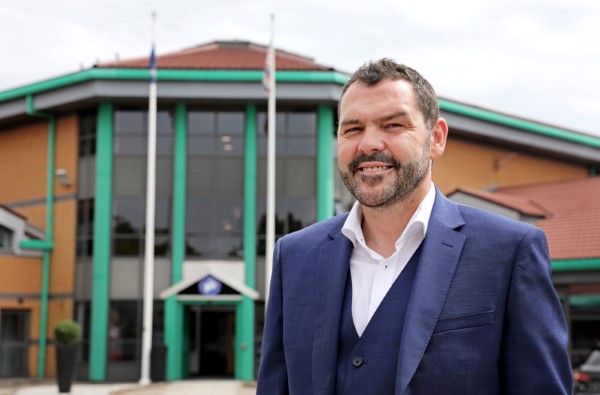 The North East Business and Innovation Centre (BIC) is pleased to announce it has won the Enterprise Engagement Award at this year's National Enterprise Network Awards (NEN) at London's Canary Wharf.
The awards, established over 10 years ago, recognise excellence in the delivery of enterprise support, encouraging the exchange of good practice and the development of improved services and organisations. The Enterprise Engagement Award, in particular, recognises excellence from NEN member organisations who engage with their clients, or stakeholders, or local community in a multitude of different ways and are truly effective.
Paul McEldon, chief executive of the North East BIC, said: "To win a national award from your peer group is fantastic and testament to the hard work and impact the BIC staff have delivered consistently over the last 25 years.
"Our mission is to accelerate innovation and entrepreneurship through the delivery of a comprehensive range of professional support alongside providing high quality business premises. Advice, events and a community spirit is at the heart of the BIC offer and we remain committed to providing services to meet the needs of new and thriving businesses. Here's to the next 25 years!"
The BIC has now established its own social enterprise start-up, SME support and business growth service to enhance its existing business support services. Over the past 24 months it has made significant investment in promoting social enterprise services and is now open for co-operative and social enterprise business in Sunderland, Tyne and Wear, and County Durham.
Research shows that those who seek support in the setting up and running of their businesses are more likely to survive and thrive. NEN support the work of its members, such as the BIC, through practical benefits and new business opportunities. The organisation promotes the results they achieve to influencers and policy makers, connecting them with people and projects that can deliver even greater success.
Alex Till, NEN chairman said:
"We were delighted to announce Sunderland-based North East BIC as the winner in the Enterprise Engagement of the Year category in recognition of their support of Community Interest Company Bishopwearmouth Cooperative, formed when Sunderland Council externalised a service supporting vulnerable adults. North East BIC Social Enterprise Manager, Kevin Marquis has supported the business from day one, and presents an outstanding example of how, with the right specialist support in place, a social enterprise and co-operative can be enabled to flourish."