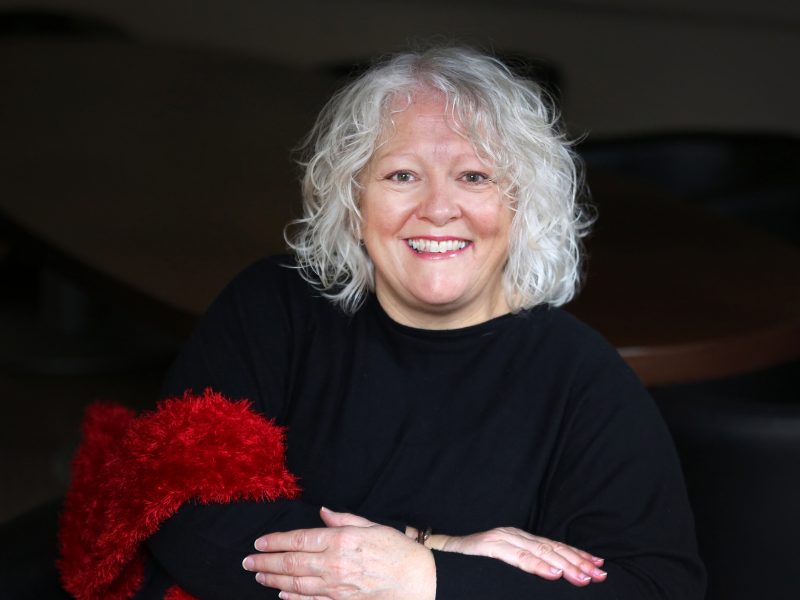 A former lecturer who landed her job after returning to the classroom in her 30s has launched a business to help others make a career change.
Back in 2004 Sunderland mum Julie Welsh was working as a family liaison officer when she decided to go back into education and study for a degree. The decision not only led to a 15-year career as a lecturer in further and higher education but also sparked a passion for lifelong learning.
Now, after taking voluntary redundancy, she has worked with the North East Business and Innovation Centre (BIC) to launch her own business aiming to support mature students to pursue and achieve their ambitions.
Adults Achieving with Julie offers one-to-one tuition for adults in further and higher education, providing wide ranging support including help with English, IT and study skills, as well as coaching, smarter ways to study and confidence-building. Small steps and a mindful and fun approach are at the heart of all tuition, which is provided virtually at the moment, in line with Covid restrictions, but will extend to face-to-face support when guidance allows.
And Julie expects to be busy as more people than ever consider their post-pandemic careers. She said: "There is always appetite for career change when people get to their 30s and 40s but I expect Coronavirus will prove a catalyst for a lot more change.
"People have had a chance to reflect on their lives or have had changes to their circumstances that will lead them to do new things and go back into education. We only live once and we deserve to make the most of it.
"Going back into learning is an empowering thing to do but I know how daunting it can feel. I have personal experience of what it's like to be a mature student studying in a roomful of 19-year-olds and how difficult the leap to university or higher education can be.
"That's why I want to use my experience to help. I not only have the professional background practical skills to share but I'd like to think I am a good role model and an example of why it's worth the effort."
Julie worked with the BIC to prepare her business for launch, attending group workshops and one-to-one sessions with business adviser and start-up specialist Victoria Moodie. She was supported through the New Enterprise Allowance scheme which is part funded by the European Social Fund and aims to help people who are out of work to set up a business by providing practical and financial support.
Julie added: "Victoria has been a phenomenal support. She's such a good communicator and made everything so clear and straightforward. The simple steps she set out for me made everything feel easy – like someone holding my hand. She kept me focused and on track throughout this whole journey."
Julie aims to run her business on a part-time basis and is keen to explore opportunities to branch out into other areas of online education, such as writing e-books, mentoring and internet support for retired people.
Business adviser Victoria said: "Julie's experience is a perfect example of how business ownership can prove a great extension to a successful career.
"She has accrued a wealth of transferrable skills during her time as a lecturer and is now using this experience, energy and empathy in a new way to benefit others and to fulfil her own ambitions."
Julie was supported through the Enterprise Support in the North East 2 project which is part funded through the European Regional Development Fund.
For information on support available at the BIC to start-up your business call 0191 516 6111 or click here.