When Rochelle Williamson's employer decided to take its national weight-loss clinic business online, she knew the job she had loved for 22 years would never be the same.
She couldn't imagine her day dealing with customers remotely from behind a screen at home in Sunderland rather than face-to-face in a clinic and decided to accept redundancy.
But the move sparked an idea when Rochelle realised many customers would also prefer in-person care and there was an opportunity to fill a new gap in the market.
Working closely with business adviser Margaret Cook at the North East Business and Innovation Centre (BIC), she set about planning her own clinic where she can provide the personal service she prides herself on.
Now, after joining forces with former colleague Allyson Storey, she's thrown open the doors of Your New Slimming Clinic in Saville Place, Newcastle, and is warmly welcoming her first clients.
"I'd always had an interest in running my own business but what cemented it was when I had to work from home," Rochelle said.
"I missed the clinic and the people too much and I knew there was a real demand for that supportive environment that you can only get from talking to someone face-to-face and in private.
"Our closest competitor is in Bradford yet our services are needed more than ever as so many people try to lose weight after lockdown. With our combined experience, high standards and city centre location we are well positioned to satisfy the demand."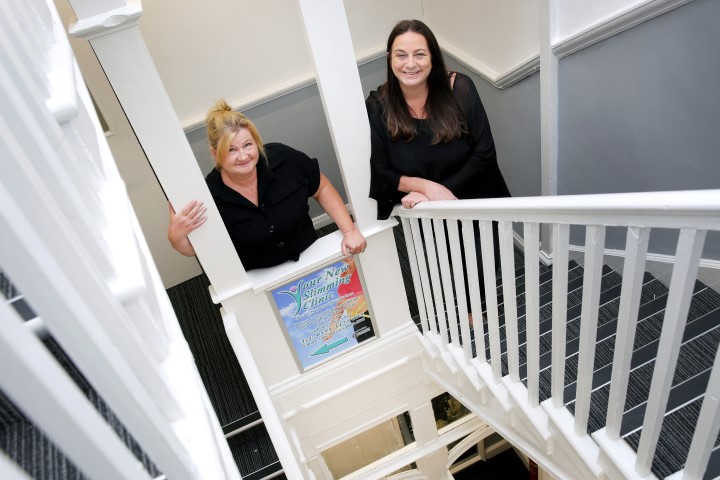 Your New Slimming Clinic is registered with the Quality Care commission and provides a weight-loss programme geared around prescription medication from an in-house doctor, alongside diet and exercise advice. Clients choose weekly or monthly support sessions guided by the clinic's doctor.
Rochelle found out about the BIC's business start-up support services through Job Centre Plus and was accepted for the Government's New Enterprise Allowance Programme (NEA) which is designed to help those unemployed transition to becoming their own boss with mentoring whilst still in receipt of benefits. Once trading there is a small allowance paid too.
"Having an ambition to do something and then making it happen are two very different things!" said Rochelle.
"I was really daunted by what lay ahead but Margaret made things very easy and now that I've done them, I realise they were more simple than I was fearing. If I can do it, anyone can do it!
"Margaret helped us to adapt our expectations around the reality of Covid and helped us to put together a business plan which took all of our ideas out of our head and made them real on paper. It was such a helpful exercise.
"The extra money provided by the NEA scheme was a huge help to our living costs and meant that we could protect as much of our redundancy as possible to invest in the new business.
"It feels liberating to finally be my own boss. It's more stressful but ultimately I know that the energy I'm investing is going into my own company, rather than someone else's."
The BIC's Start-Up Team provides free, independent advice, helping people assess if they're suited to self-employment, identify any skills gaps and check that their business idea is viable.
Margaret added: "Rochelle is a perfect example of a new wave of entrepreneurs who've been inspired to start their own business by changing circumstances caused by the pandemic.
"She's used her redundancy to consider what she really wants to do in life and is using her skills, experience and passion to achieve her own career goals whilst helping customers achieve their health goals."
Want to know more about becoming your own boss? Contact the BIC team on 0191 516 6111 or click here.