By Paul McEldon, CEO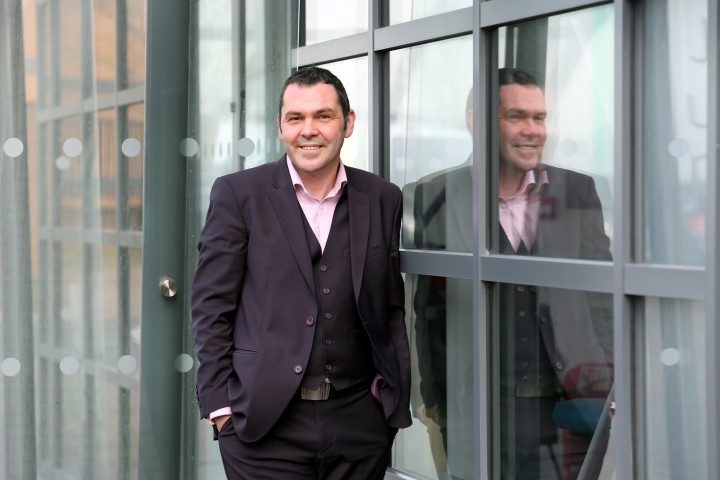 Another year has flown by and as I reflect on the past twelve months, I am extremely proud of what has been achieved.
I am delighted to report that we have exceeded our targets for occupancy across our three business centres, in Sunderland, Business Central Darlington and The Hub Washington, with occupancy rates at a 10 year high.
This ensures we can continue to reinvest in the additional services and support for new entrepreneurs and growing businesses: the lifeblood of the economy. From helping individuals to start trading; innovation support and grant funding from our SME Innovation Programme; and our resident business adviser always on hand to support our tenants …this is the difference that makes the difference!
One of our goals for 2017 was a laser focus on creating an excellent customer experience and to make sure that we put customer service at the front and centre of everything we do. Like every organisation, this is a work in progress, but securing the Customer First accreditation and a successful transition to the ISO 9001:2015 standard is evidence that we are still 'reaching for the stars'.
This year has not been without its challenges. With no clear roadmap for Brexit we too have concerns about what the future will hold when we leave the EU and it seems that the business community is unlikely to see any clarity anytime soon.
However, as members of EBN, an international network of BICs, we will continue to share the message that the UK is still an attractive place to do business and promote the benefits of collaboration with UK companies. For a second successive year, we welcomed a group of Spanish entrepreneurs to the BIC for an intense 5 week mentoring programme. So looking forward to 2018, we will continue to offer our unique 'soft landing' programme to overseas companies, in Europe and beyond who plan to start up, expand or develop their business and build new trade connections in the UK.
Brexit is not the only disruption that will change the way we do business in the future. Making the most of technology innovations, digital communication and new business models is vital for us and our customers. Helping prepare for the impact of different challenges; keeping you on track with developments and new opportunities, we will soon be launching a new programme of events for 2018.
And so to the Sunderland City of Culture bid. Undoubtedly we are hugely disappointed at the outcome, but you cannot ignore the energy, and enthusiasm created by this catalyst. I congratulate the bid team, all the partners and the community and I believe the momentum for change will continue.
I also want to take this opportunity to say thank you to the committed team of people here at the BIC, whose determination to make a difference and to put our customers first, is continually in evidence. Thank you for your support.
On behalf of myself and my colleagues at the North East BIC, I would like to wish all our customers, partners and friends a very Happy Christmas and prosperous New Year.
So we look forward to 2018 with optimism …and resolve to make it a great year!
2017 in pictures
[ngg_images source="galleries" container_ids="78″ display_type="photocrati-nextgen_basic_thumbnails" override_thumbnail_settings="0″ thumbnail_width="120″ thumbnail_height="90″ thumbnail_crop="1″ images_per_page="20″ number_of_columns="0″ ajax_pagination="0″ show_all_in_lightbox="0″ use_imagebrowser_effect="0″ show_slideshow_link="0″ slideshow_link_text="[Show slideshow]" order_by="sortorder" order_direction="ASC" returns="included" maximum_entity_count="500″]