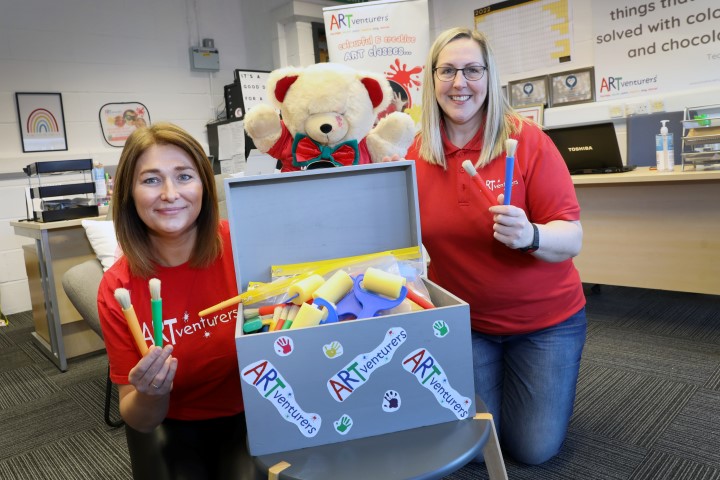 A NATIONAL provider of children's arts and crafts classes, creative events and parties has relocated to a popular North East business hub following a period of prolonged growth.
ARTventurers, which was founded by Forbes writer Fiona Simpson in 2011, has moved into a new head office at the North East Business and Innovation Centre (BIC).
Hosting colourful and creative art classes for babies, toddlers and children across the UK, the company now has 35 franchisees from Inverness down to Essex and has grown rapidly over recent years since franchising its business model and securing three consecutive 'What's On 4 Kids Awards'.
Having previously worked as a solicitor, Sunderland-born businesswoman Fiona launched the business to spend more time with her children and her desire of providing her partners with the same opportunities she had when starting the business has been key to her success.
She said: "What really inspired me to launch ARTventurers was a desire to do something that was rewarding and creative, as well as providing me with the flexibility of working at a time and place that suited me and my family.
"I'd always had a passion for arts and having made the decision to set up my own business, I began hosting art classes for babies and pre-schoolers in my local church hall in Ashbrooke and before I knew it, word started to spread, and I found myself receiving enquiries from across the North East.
"This led me to explore the idea of franchising. At first, it was a difficult decision to make, as I needed to be confident that ARTventurers would be successful with other people delivering sessions outside of our local area, but following a successful trial period with three branches in different parts of the country, I soon realised it wasn't as daunting a prospect as I'd first thought and an ARTventurers franchise model could offer fantastic opportunities for other people to build flexible, creative businesses in their own local areas."
While the pandemic proved a huge challenge for entrepreneurs in the creative industries, Fiona was no different as she found herself having to juggle the cancellation of in-person classes and events; helping her franchise team to go online with their classes and parties and develop additional income streams while keeping the business afloat.
However, once she had navigated the many complexities of lockdown restrictions, Fiona received an unsuspecting lift by the increasing number of people seeking careers that offered a better work-life balance.
This – combined with an exceptionally high demand from parents and carers looking to take part in activities with their babies and children that they'd missed out on during the pandemic – brewed up a perfect storm for the company, with ARTventurers receiving a surge in enquiries from budding entrepreneurs wanting to break free from the 9-5 routine and many of the company's classes having to create waiting lists for families wanting to participate in events.
"We were firefighting at times throughout the pandemic," she added. "Not only did our classes, events and parties go on hold but we also had to quickly look to adapt our offering to look at new ways of generating income for our franchisees which included taking our classes online and the sale of at home creative kits to help families keep their children entertained and creative during lockdown.
"We also ran a host of online community events to keep the ARTventurers name out there which generated a lot of national press coverage and exposed us to a whole new target audience. Added to that, we then had to navigate our way through a whole raft of restrictions when we were eventually able to reopen our classes.
"Our franchise team really pulled together to support each other and the desire for people to explore new ways of maintaining a better work-life balance saw us receive a whole host of enquiries to take up our franchise opportunities."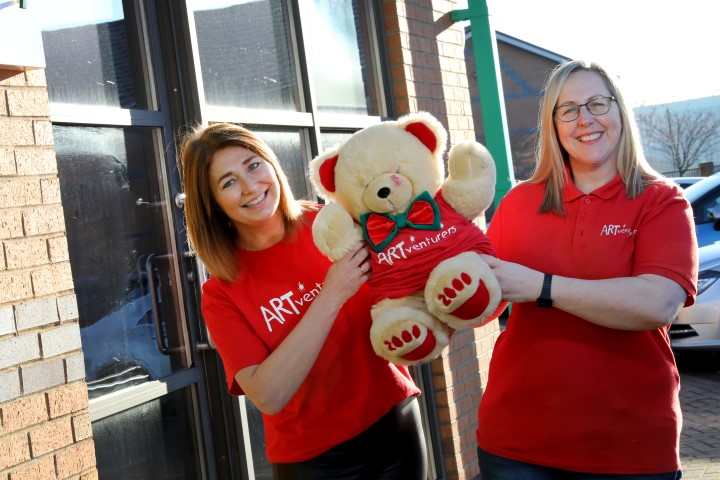 In order to cater for the company's continued growth, Fiona made the decision to relocate to a new head office late last year and after being introduced to the team at the North East BIC – decided to relocate to the centre in early January.
She added: "We knew we needed somewhere that we could access 24/7 to ensure we could continue working flexibly and that gave us access to key facilities and transport links and the BIC really ticked all of the boxes.
"Not only will it provide the space we need to grow the business but it will also allow us to tap into support offered by the BIC in terms of its workshops and company growth programmes as we turn our focus away from the pandemic and back to growing the business."
Donna Surtees, centre manager at the North East BIC, said: "Fiona's story is absolutely fantastic and we're proud to have been able to help her as she embarks upon the next chapter in her business journey.
"As a business, we pride ourselves on providing spaces that promote wellness and wellbeing and to have organisations such as ARTventurers, who really buy into that ethos, relocating to the centre is really great to see."
For more information about the workspaces and support available at the BIC call 0191 516 6200 or click here