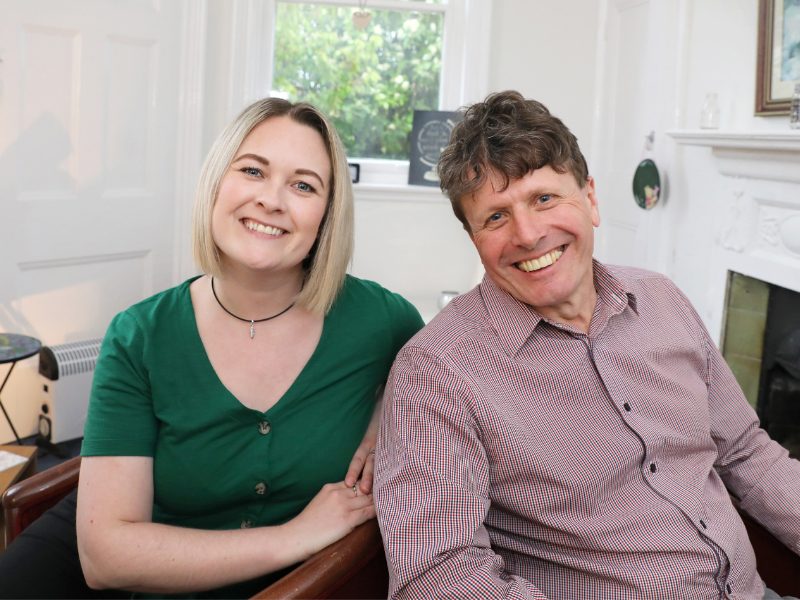 A counselling service to improve the mental health of children in Sunderland is the first business to be born from a programme designed to encourage start-ups in the west area of the city.
The Prospecting for Enterprise Initiative was launched in September last year and is designed to take the expert support of advisers from North East Business and Innovation Centre (BIC) on the road to six wards in Sunderland.
By delivering workshops and one-to-one meetings on the doorsteps of communities, the project aims to reach as many people as possible who live in the Pallion, St Anne's, Barnes, Silksworth, St. Chad's and Sandhill areas and who have an idea to start up a business or want to explore self-employment.
Advisers are also helping to strengthen voluntary organisations and support social entrepreneurs who want to do good in the neighbourhood.
North Star Counselling CIC is the first business to launch after accessing the programme and now aims to reach children who are struggling with mental health issues – especially those whose parents otherwise could not afford to pay for private sessions.
Counsellor Nicola Pallas set up the business in Kayll Road with fellow director Joanne Pallas. Nicola said: "Mental health services in our area are under incredible pressure – especially those designed for children. We often hear horror stories of children being turned away when they are at the point of crisis and having to wait up to two years for appointments.
"Our motivation for setting up this new business is to run group sessions to help plug a gap in what is available to support children in real need. We can act as a stepping stone until children can access more intensive support from the NHS or from other private services like us."
North Star Counselling CIC will run a programme called Creative Minds, targeting issues including worry and anxiety through workshops using crafts and activities to create a relaxed and fun environment where children feel comfortable and safe to open up about their thoughts.
By intervening in early life, the aim is to help children understand how they feel, normalise the topic of mental health and reduce the risk of crisis.
This new, not-for-profit enterprise, extends the services Nicola is able to provide through her existing counselling business she has run for two years.
She added: "I approached the BIC for help setting up a new venture that could raise money to do good in the community and found out we were eligible for this brilliant initiative.
"The advice of Kevin Marquis and Ernest Dodds has been spot on. They are real experts in social enterprise so walked us through the differences in being set up this way and showed us how to apply for funding. Proof of their good advice came almost immediately, when our bid for a grant of £6,296 was approved by the Hays Foundation, meaning we can guarantee at least one monthly workshop for a whole year."
Backed by Sunderland's Community Led Local Development (CLLD) Programme, and Sunderland City Council's West Area Committee the programme will run until September 2020. The CLLD Programme is a five-year strategy aimed at delivering local jobs and economic growth, supported with funding from the 2014-2020 European Structural and Investment Funds Growth Programme.
Kevin Marquis, Social Enterprise Manager at the BIC, said: "The beauty of this initiative is the way it is delivered in the heart of the community – making expert support convenient and easy to access. We've had a really good uptake and our team is currently working with 35 potential new businesses who we are providing intensive one-to-one guidance and practical support.
"North Star Counselling CIC is a fantastic example of how the initiative is also designed to bring about positive change to the people of Sunderland by supporting social enterprise and voluntary organisations as well as encouraging self-employment."
For more information on how how the BIC can support you, call 0191 516 6111 or request a call back