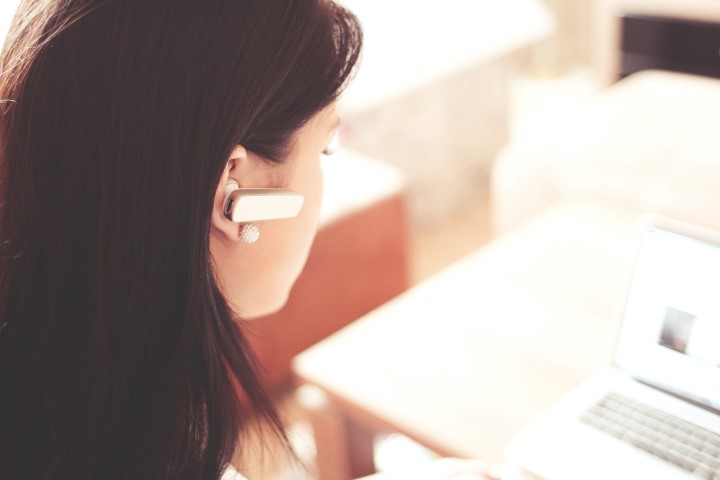 As well as traditional business support, our experts now provide the technical support required to ensure your organisation is prepared for life post-pandemic.
Over the course of the last two decades, we've helped over 4,000 North East businesses innovate and scale, be it by providing advice, funding or space to grow.
At the heart of this has been our trusted team of business experts who, between them, have supported the region's organisations for decades.
However, while our dedicated teams in the field often receive most of the plaudits when it comes to providing business support, a new, previously unsung hero was unearthed during the pandemic. Our IT and telecoms team.
Having already helped many of our tenants make the switch from ISDN to VoIP the year prior, the team had already accumulated a vast knowledge of most of the technical aspects of hybrid and remote working and helped make the transition as smooth as possible.
But it wasn't just tenants who were signposted to our team for support. During the pandemic, more and more businesses approached us for technical support and advice, with our experts proving the perfect sounding board for those wanting to bounce ideas around about where to turn next and how to get there.
This led to the launch of our own IT and telecoms service providing a one-stop-shop for all things business communications, designed by our experience working with tenants and external businesses, for tenants and external businesses…
What does it include?
Each of our solutions are designed to meet your specific needs and are billed monthly with no get-out clauses or fees, meaning no hidden charges.
As for problem-solving and day-to-day service provision – we do both. Pick the level of support you need. Scale up or down whenever you need to without fuss or hefty fees.
We can also provide advice and technical support on all things IT and telecoms as well as providing any broadband connection, be it for a remote workforce, hybrid or fixed environments.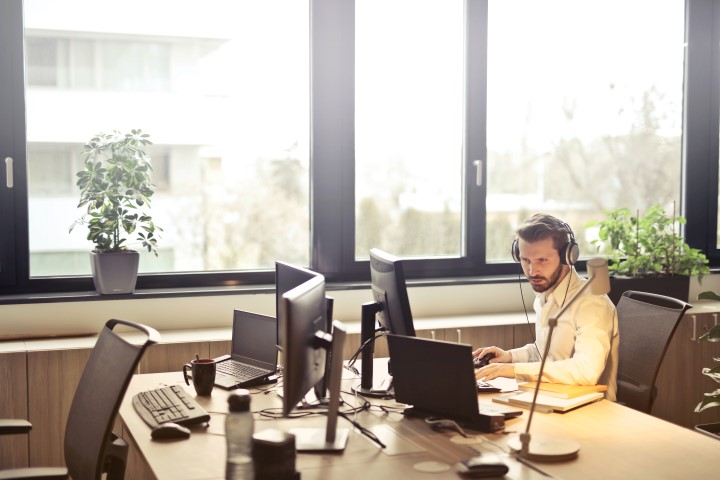 What are the benefits?
Our telecoms offering is a Voice over IP (VoIP) solution which means it's reliable, very cost-effective and easily scalable.
Whether it's fixed handsets, handsets you can plug in and use anywhere, or a softphone on your mobile as an app, we can help you source and secure a solution specifically for your business.
Industries such as financial services now also require some calls to be recorded by law. For example, the FCA Handbook states that those operating in certain sectors must keep records of telephone conversations and electronic communications when liaising with customers on certain tasks, and our solutions are fully FCA-compliant, allowing you to store your call recordings for six years. Our solutions can also be easily adjusted to manually or automatically record calls from specific extensions or users, meaning you can focus on your business without worrying about minute technicalities.
When it comes to IT, we are able to offer any broadband solution and can assist with anything from installation to tech and server support. We pride ourselves on our ability to keep users connected 24 hours a day and – aside from one city-wide power cut – have a track record of doing exactly that over the last two years.
We also know that the needs of each and every organisation are completely different, therefore there's no one size fits all approach when it comes to working with us. It's a solution really fit for the 21st century.
How do you differ from other suppliers?
The BIC has been a trusted brand for over two decades, providing business support to thousands of organisations across the region, so we know what businesses need and want.
Our team is based locally and provide the same friendly, local service you would receive from your own in-house team, while taking away the time and capital demands of setting up your own IT and telecoms team.
More than half of our IT and telecoms clients are also based within our business centre, meaning we're at the coal face each and every day, hearing their pain points and refining our service to suit. This not only helps us keep our finger firmly on the pulse of our customer needs, but also to stay ahead of the competition.
Our solutions are also flexible, too, with no fixed contracts. This monthly approach to billing and management means our customers have peace of mind in the knowledge that they will incur no hidden costs and will be bound to little or no bureaucracy.
Who are your typical clients?
Since launching the service in 2019, we've worked with clients from an array of sectors, from financial services companies to manufacturers, plumbers, tech businesses, charities, you name it.
Where do I sign up?
If you're interested in having a chat about our IT and telecoms solutions, then why not give us a call and talk directly to one of the team on 0191 516 6007.
Or visit: https://www.ne-bic.co.uk/business-solutions/bic-it-telecoms/